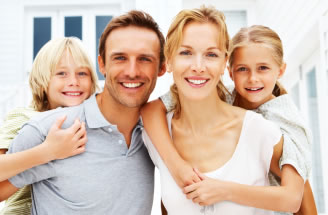 My family and I have frequented the Incredible Pizza here is Conroe for many years. Conroe is a growing town and we are attracting more restaurants, but when it comes to fun with the kids, it is hard to beat the deal you get when going to Incredible Pizza. For about $8 you get some decent pizza along with a movie in their drive-in movie theatre room. The room is dark and the projector displays the weekly movie onto what looks like a drive-in movie screen. Or if you are nostalgic for older TV shows, you can stop by the various rooms that show oldie programs like I Dream of Jeannie or Leave It to Beaver. In another area, they have a room that is setup like a high school gymnasium. There is usually some sort of cartoons playing on the side monitors while a popular movie is playing on the bigger screen.

There are different types of pizza offered and if you ask them to make you a specific pizza, they will get that in the oven and to you usually in about 15 minutes. There is a large salad bar area and for dessert, they have cobbler, cookies and some dessert pizzas. They also offer ice cream and slushies.

Outside of the food and movies, there is a very large play area for the kids. They have the regular video games that you normally see at these types of venues, but they also offer the kids bumper cars, an indoor go cart track, a mini putt area and an ice skating rink. For the more adventurous kids, they offer laser tag. This is a two level area that challenges the family to conquer the game.

The people at Incredible Pizza are cordial and the owners are extremely nice. What I like about the Incredible Pizza Company is that they are a Christian business and they try to promote traditional values in the shows they pick to display as well as the games the kids play in the game room. I have met the owners of Incredible Pizza and they are both strong Christians. They are great business people and provide the community with a great service. I recommend that if you have never gone to Incredible Pizza, check it out. I think you will like it and make it a place to go to entertain the entire family.
Posted on Friday, Feb 10, 2012 - 04:41:00 AM CST by The Pondering Pinecone
Blog by
The Pondering Pinecone
|
Return to Blog
Articles by Month of Posting