Business Directory

Print Listing Share on FacebookTweet This

Send to Friend

Send this listing to someone

Verification Information

Type in what you see above: *

Verification Information

Please type the characters you see in this picture. Note: The characters are all lower case.

x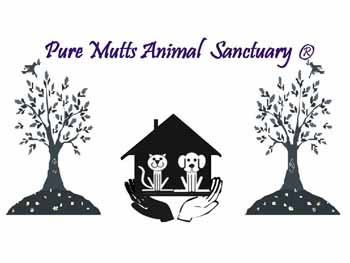 Pure Mutts Animal Sanctuary
Their will to live, love & be loved makes this Sanctuary a special place
| | | |
| --- | --- | --- |
| Address/Contact Info | | |
Description
Pure Mutts Animal Sanctuary is a place for older and terminally ill dogs to come and spend their last days in loving care.
We also give temporary homes to dogs that are down on their luck and need place to heal before finding forever homes. Animals with broken bones, Heart Worm condition or skin infection find their way here to rest and recoup. Once the animals are healed they are put up for adoption on our website and we also adopt out every week end at the sprint store in Water Point @ lake conroe shopping complex.
We also have adopt a special need dog and adopt a silver paw program for people who are willing to adopt an older or slightly sick dogs. We do not adopt terminally ill dogs but we adopt dogs who may have condition like diabetes that can easily be controlled with medicines.
Sanctuary works directly with other shelters. Due to lack of space and resources we do not accept pets directly from individuals but offer to place the individual pets on our website for people who for one reason or another have to give away their family pet. We ask guardians to foster their dogs until we can find them a home.
To find out more about us please visit us at www.PureMuttsAnimalSanctuary.com

Hours:

By Appointment Only
| | | |
| --- | --- | --- |
| | Related Conroe Today Business Directory Category(s) | |
| | | |
| | | |
Business Directory Search