Dining Room Table and Hutch
Print Listing
Share on Facebook
Tweet This
Send to Friend
Send this listing to someone
Verification Information
Type in what you see above: *
Verification Information
Please type the characters you see in this picture. Note: The characters are all lower case.
x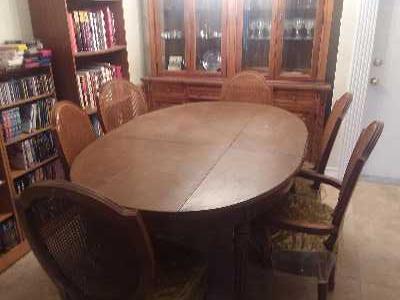 Hover
Listing Information
Dining Room Table and Hutch
Dining room table with 6 chairs and hutch. Thomasville brand. Table 67 x 44. Has 2 leaves. Table has custom cover when not in use and chairs have custom plastic seat cover when not in use. Hutch has velvet lines silver drawers and lights.