/

/

/

5 Most Important Facts About Water Filtration System
5 Most Important Facts About Water Filtration System
By: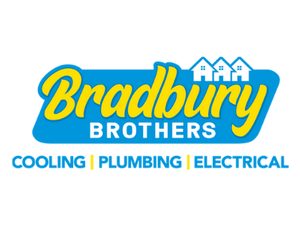 Bradbury Brothers Cooling, Plumbing & Electrical | Published 10/28/2021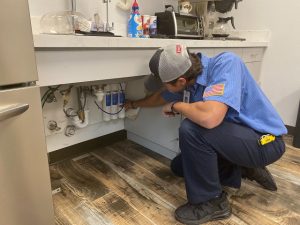 The terms "water filtration" and "water purification" are used interchangeably, but they aren't the same thing. Here's the difference between a water filter and a water purifier:
A water filter removes sediment and unwanted substances (harmful chemicals, toxins) from our water. A filter improves taste and odor and reduces the level of many chemical contaminants.
A water purifier is a system that removes 90-95% of all contaminants in water. There are three purifier technologies: reverse-osmosis, deionization, and distillation.
We're all lugging home gallons of bottled water, almost weekly, and even if you recycle, of every 167 bottles you "donate," only 38 are actually recycled.
The rest decorate our landfills. A Ban the Bottle campaign is making slow progress in this country, but it's making progress. Eventually, we'll have to consider greener alternatives to clean drinking water.
There are many benefits of a water filtration system.
Water Filtration Facts
Bottled water isn't working.1 It takes 3 liters of water for the cleaning and manufacturing process that yields 1 liter of drinking water. The bottling process releases "tons of carbon dioxide" into the air every year.
At-home water-filtration water is cleaner than bottled water.2 The President's Cancer panel recommends against drinking bottled water because of the contaminants that are still found in the water and the bottles' carbon-based chemical composition (Bisphenol-A).
Water filtration saves money.3 Tap water costs less than a penny a gallon; bottled water costs 300 times more. Tap water filtration only adds about 2 cents to the cost of tap water.
Water filtration systems are low-maintenance.4 Point-of-use filters and water pitcher filters use replaceable carbon filters. Shower, laundry, dishwashing water utilizes as-is tap water, but your family's drinking water is purified.
Filtered water tastes better.5 It smells better, too.
Clean Water Solutions
Bradbury Brothers can help you decide the type of water filtration system that works best for your lifestyle. Clean drinking water is critical, but if you're tired of managing the effects of hard water damage to your home and appliances, a whole-house water filtration system may be answer. Contact us for information.
1-5 https://www.brondell.com/healthy-living-blog/5-facts-home-water-filtration-systems/
You Deserve Indoor Home Comfort Blogs: (1)
Articles by Month of Posting