/

/

/

9 Questions You Should Ask An AC Repair Company Or HVAC Technician When They Come To Your Home.
9 Questions You Should Ask An AC Repair Company Or HVAC Technician When They Come To Your Home.
By:
TCS A/C and Heating | Published 10/10/2022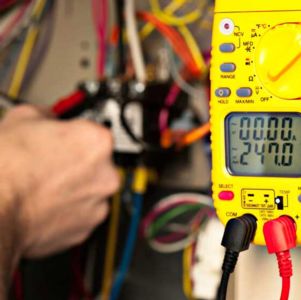 Hiring a repair company to run repairs or maintenance on your AC is a common thing. However, your job does not end at hiring professionals. You have to take moral responsibility for all things, as it is your property they are going to work on, and at the end of the day, no matter what they do or say, you are the one who has to live with the results. Living in Conroe, Texas, you might encounter many AC repair companies. However, you have to decide on the final choice, so research first and learn what you should ask from the experts when they come to your home.
The following 9 questions are what you should ask an AC repairer or technician prior to and after completing the repair.
Are They Insured And Licensed?
Many states require the AC technician to be insured and licensed, and Conroe, Texas is no different. This is an important question because if the technician is not licensed, you cannot allow them to work on your air conditioner.
Get A Quote:
Your AC needs repair or maintenance. However, you do not have much knowledge about the costs of bills for the project. So the next thing that you should ask your technician after the system diagnostic is to get a quote on the job. Many AC repair companies in Conroe, Texas, will provide you the quote online or on the phone; however that will not always happen, so make sure to ask for it if you didn't get an estimate when you were hiring the company.
What Exactly Is The Problem With My AC?
Suppose you don't know the problem with your AC, and you have checked all the apparent sources of malfunction; thermostat, broken parts, blown fuses, tripped circuit breakers, etc., and you still can't find the apparent reason for your AC to be defective. The technician will diagnose the system and tell you the exact problem and any other hidden faults.
Ask Them To Check For Any Other Hidden Defects:
Now that the repair company is running repair or maintenance on your AC, you can take advantage of the opportunity and make a request about sweeping the whole appliance and the system for any other hidden defects that are still not apparent or are not problematic right now but can cause the AC to break down or glitch in the future.
What Prevention Measures Should I Take?
The good news, your AC has been repaired. But not so fast. The same thing can happen again, or another glitch might occur, and then you would be facing the same problem. So it might be better for you to ask for advice or tips from the technician or repairer to prevent such a thing from happening again.
Any Special Deals For The Month?
Like other regions, many AC repair companies in Conroe, Texas, offer different deals and discounts every month, on special occasions, or even on regular days. For example, a company might be offering 30 percent off in changing the compressor or thermostat, or 40 percent off on any repairs made on a special occasion, etc. The employees of any AC repair company or an HVAC service provider are constantly updated on such types of deals and discounts and can give you the required information. Availing of these deals will help save you money as well as future repairs.
When Should I Schedule The Next AC Maintenance?
Living in Conroe, Texas, you might be familiar with the importance of maintaining your AC. Regular annual maintenance is not necessary, but scheduling it with regular time gaps can prove beneficial for your AC, making it more efficient. So ask the technician when it might be the best time for your AC to go under maintenance that is not too early, but also not too late.
Do They Have Any Membership Plan For Their Regular Customers?
Many AC repair companies in Conroe, Texas, provide a membership plan for their loyal returning customers. The membership comes with different perks, like updates on their latest deals and discounts, free memberships, etc. through that, you can be expected to save a lot of bills over repair and maintenance.
How Can I Avail Guaranty, Warranty, Or Even Refunding?
Many AC brands offer attractive and comfortable warranties, guaranties, or refunding policies that are impossible to ignore. If there are any defects in your AC and you want to change it or return it outright, you can ask for help from the AC technician. They are knowledgeable on such topics and will guide you through the necessary steps to take advantage of such policies from AC brands.
Why Choose TCS AC & Heating?
TCS AC & Heating is one of the best and most reliable AC repair companies in Conroe, Texas. The services provided are of top quality, and our employees are among the best professionals you might ever meet. All the technicians are experienced and qualified with up-to-date knowledge of related information and are always ready to provide satisfactory answers to your queries. Living in Conroe, Texas, your best choice for your AC repair, maintenance, and replacement is TCS AC & Heating, the best AC repair company out there.
Summary
Always do your due diligence before choosing an air-con repair service company. Shop around online, make phone calls, get estimates and referrals, and then choose the best one.
At TCS AC & Heating, we met all these four requirements. If you have any air conditioning repair or installation needs in Conroe, Montgomery, and Willis, just give us a call.
TCS A/C and Heating Blogs: (1)
Articles by Month of Posting