/

/

Veterans Administration secures larger Conroe VA clinic site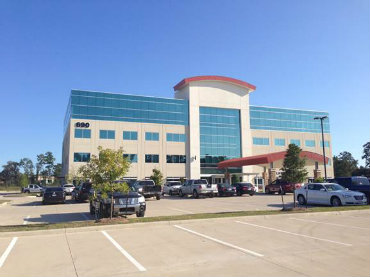 CONROE, Texas -- The Veterans Administration has reached an agreement to lease a new site for the Conroe VA clinic which will triple the size of the clinic and offer new services to area veterans. The new site is in a medical office building at 690 Loop 336 South in Conroe, a mile from the current clinic location.
Veterans care will triple at new location according to Congressman Brady.
"This is great news for our veterans who, for all their sacrifices for our nation, deserve quality health care close to home," said U.S. Congressman Kevin Brady, who led the effort by local veterans groups and the community to establish the Conroe clinic in 2007 and successfully secured VA agreement to expand the facility in 2011.
"The current clinic has been overflowing almost from the first day it opened. This expansion means more space, more doctors, more services and better care for our local veterans," said Brady. "And even though the expansion got delayed for several years due to bureaucratic reasons in Washington, I applaud our Houston VA leaders for working tirelessly to push the expansion forward and never giving up."
The current VA clinic began with 7,600 square feet of space in 2007 and expanded to 9,000 square feet at the current location. It is one of the most heavily used clinics in the Houston region. The new clinic near Interstate 45 and the Conroe Regional Medical Center will have more than 30,000 square feet of medical clinic space and 210 parking spaces.
The new site offers better visibility and easy access to veterans traveling from other counties, says Brady. More importantly, he says, the expansion means additional health care services and testing that local veterans have been clamoring for.
"Our spacious new Conroe clinic location will allow us to offer area Veterans much-needed specialty services like audiology, optometry and radiology," said Adam C. Walmus, Director of the Michael E. DeBakey VA Medical Center. "We are thrilled to be able to offer these important services to the men and women who have served our country."