TXU Energy

Bringing Affordable Energy to Homes and Businesses in Texas
Brian Cain Most Qualified for CCL1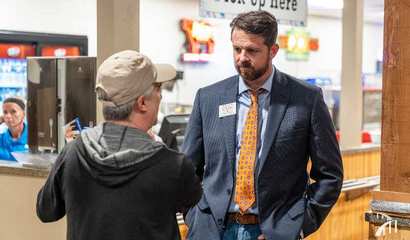 Brian Cain is seeking the office of Judge for County Court of Law 1 in Montgomery County after serving 12 years
Book Sale
LIBRARY FRIENDS OF CONROE Central Library Conroe 104 I-45 North Conroe, TX 77301 PRESENT A CHOICE OF FICTION, NON-FICTION, AND CHILDREN'S BOOKS AT OUR BOOK SALE $5.00/ bag* or Individually P...
Donald J. Trump Save America Rally
Donald J. Trump will be holding a rally Saturday, January 29th in Conroe at: Montgomery County Fairgrounds 9333 Airport Rd Conroe, TX, 77303 Click here to register for tickets...
Fundraise Your Heart Out
Fundraise Your Heart Out with MOD Pizza! On Sunday, February 13 grab a bite to eat at Mod Pizza located at 381 S Loop 336 W, Suite 100 Conroe, TX 77304, and support Montgomery County Food Bank! Bring i...
Morning Mingle
It's almost Valentine's Day, and love is always in the air for our business community at Morning Mingle. Bring plenty of business cards and don't forget a door prize! $15 for members $20 a...