Woodforest National Bank Branch In Woodforest Community Hosted An Open House With Chamber Of Commerce Cuttings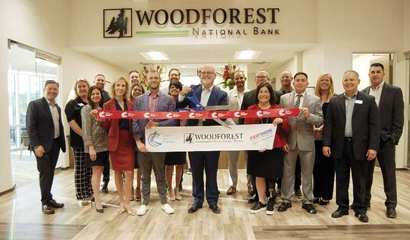 An open house reception was recently held to celebrate the new Woodforest National Bank® branch in the Woodforest Development community
Grand Central Park Hosts Toy Drive Dec. 1-10
Grand Central Park is giving Santa a helping hand by collecting toys for children in need from Wednesday, Dec. 1, to Friday, Dec. 10. The public is invited to share the joy of the holidays by deliver...
Mrs. Claus' Gingerbread House Workshops
Enjoy special holiday family time making memories and decorating individual gingerbread houses, while visiting with Mrs. Claus, delighting in Christmas storytime and creating lacing gingerbread men. Sp...
Santa's Morning Jingle and live reindeer
• Framed photo and VISIT with Santa and live reindeer (8am-10am). • TCA Touring Children's Musician Joe McDermott • Sit down homemade pancake and egg breakfast • Meet a...