Donald J. Trump Save America Rally
Donald J. Trump will be holding a rally Saturday, January 29th in Conroe at: Montgomery County Fairgrounds 9333 Airport Rd Conroe, TX, 77303 Click here to register for tickets...
Woodforest National Bank Branch In Woodforest Community Hosted An Open House With Chamber Of Commerce Cuttings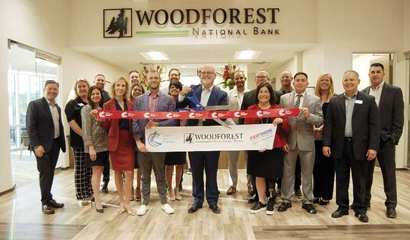 An open house reception was recently held to celebrate the new Woodforest National Bank® branch in the Woodforest Development community
Book Sale
LIBRARY FRIENDS OF CONROE Central Library Conroe 104 I-45 North Conroe, TX 77301 PRESENT A CHOICE OF FICTION, NON-FICTION, AND CHILDREN'S BOOKS AT OUR BOOK SALE $5.00/ bag* or Individually P...
Morning Mingle
It's almost Valentine's Day, and love is always in the air for our business community at Morning Mingle. Bring plenty of business cards and don't forget a door prize! $15 for members $20 a...