Woodforest National Bank to launch its Woodforest Foundry in Conroe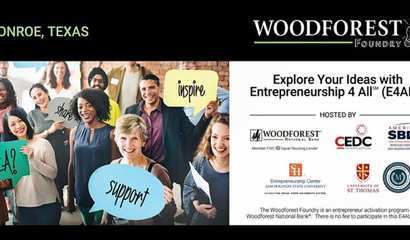 Woodforest National Bank® (Woodforest) is launching its award-winning Woodforest Foundry? in Conroe, Texas
General 40 Hour Mediation Training- MCLE, CEU CPE Credits
The Dispute Resolution Center of Montgomery County, Inc. is proud to sponsor a General 40 Hour Mediation Training. Learn conflict resolution skills, negotiation tactics, and much more! The training will...
Mad Hatter Tea Party
Join the Queen of Hearts, Alice and the Mad Hatter for child-friendly tea, cookie decorating and photo opportunities. Get hands-on creating Mad Hatter-themed art projects. The cost is $5 per child in a...
The Lake Conroe Winery Tour
The Lake Conroe Winery Tour will take you on a journey to experience three of Lake Conroe's local wineries: Bernhardt Winery, Blue Epiphany and H-Wines. This tour includes: Transportation t...