Woodforest National Bank to launch its Woodforest Foundry in Conroe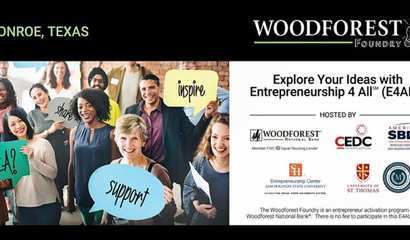 Woodforest National Bank® (Woodforest) is launching its award-winning Woodforest Foundry? in Conroe, Texas
General 40 Hour Mediation Training- MCLE, CEU CPE Credits
The Dispute Resolution Center of Montgomery County, Inc. is proud to sponsor a General 40 Hour Mediation Training. Learn conflict resolution skills, negotiation tactics, and much more! The training will...
Gospel Sunday Brunch Featuring Live Music With the Jim Sloan Trio
The Red Brick Tavern serves Brunch on Sunday 7am-3pm featuring Jim Sloan's Gospel Sunday Service 11am-3pm
The Lake Conroe Winery Tour
The Lake Conroe Winery Tour will take you on a journey to experience three of Lake Conroe's local wineries: Bernhardt Winery, Blue Epiphany and H-Wines. This tour includes: Transportation t...