/

/

Risk and vulnerability assessment within the Christian church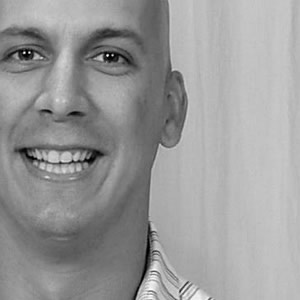 THE WOODLANDS, Texas -- One of the stories I remember as a child from an older gentleman was how people of his generation had a greater respect for the institution of the church. There appeared to be a guarded respect for the followers of Christ and in particular, places of worship. He mentioned that it was not uncommon for churches to leave their front doors unlocked. The idea that someone would enter a place of worship and steal or destroy property was remote and society took a dim look towards people that participated in this type of activity. This was to be expected when the church was seen as a place of refuge and a house of respect.
How helpingchurches.org is spearheading the service of risk assessment for Christian organizations
Fast forward to 2012 and you will find that everything from politics to religion has not only gripped the lives and attention of most people, but the respect for differing opinions has almost disappeared. It is very common in today's society to hear about random church shootings, assaults on Christian organizations, and church arson.
In 2011, a local pastor founded an organization called HelpingChurches.org to assist Christian organizations from across the nation assess vulnerability and risk in their church. Mike Thakur is the senior pastor of The Shelter Church in The Woodlands. He established helpingchurches.org based on the growing risk churches face today. Recently, we learned of a deadly shooting at a Christian college in California. This type of brazen disrespect for human life and the attempt to target Christians is increasing more each generation. Several years ago, we also saw how a large Baptist church in Dallas addressed a shooting within their sanctuary. The question each church should ask themselves is how they would address similar situations in their church if they were to become the center of an attack. Does your church have an action plan in place when these types of situations present themselves?
When we think about attacks on the local church, we usually focus on the larger picture events like random shootings, arson and vandalism, but Mike explains that other areas of church ministries are just as vulnerable. For instance, churches are all encompassing and for the most part, they are managed by unpaid volunteers. There is a great deal of trust that churches afford members. From summer camps to child care, church members entrust their child's safety and security to people that they may not know very well. Some individuals prey on innocent children and put themselves in positions that allow unrestricted contact with kids. Churches need to setup mechanisms that allow full vetting of child care and children's ministry volunteers. This type of research protects the child and also the church. There is a liability and responsibility for the church to protect the kids that are being put under their care. Churches have been shut down due to law suits that involve children and the people that abused that trust.
Helpingchurches.org will meet with each church and help them to assess what risk factors they have and will work with organizations to build a plan of action to address various possible future attacks on their ministry. They will help with connecting organizations with insurance companies and third-party groups as well as provide training sessions to make sure churches are prepared to address unforeseen attacks. Their plan of action may save lives and might be the process that allows their ministry to re-group and survive after a serious event takes place. Satan is in the business of tearing down effective ministries. It is important to take precautions and setup a plan of action to address these serious problems to guard against in today's environment. In addition to risk assessment, helpingchurches.org also provides marketing and design services for Christian organizations.
To learn more about Mike Thakur's ministry, go to HelpingChurches.org or call Mike at 281.608.8644.