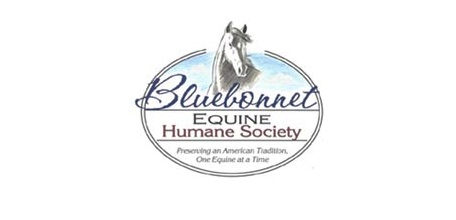 CONROE, Texas –– The Bluebonnet Equine Humane Society, an organization that aims to help starving and abused horses in Texas, is joining forces with the Horse and Rider Store in Conroe to hold the first Bluebonnet – Horse & Rider Adopt-a-Thon.

The event will take place from 10 a.m. to 4 p.m., May 12 at the Horse & Rider Store at 15210 Interstate 45 in Conroe.?

The society plans to bring several horses of different ages, breeds and training levels to the event to meet the public. Residents who are pre-approved to adopt may take their new horse home that day and will pay half the normal adoption fee.?

?Residents who apply to adopt during the event will receive half price adoption fees on any horses they adopt within the following 30 days. The Horse and Rider Store will also be offering discounts on items in the store to Bluebonnet adopters.?

?The event will include a saddle raffle and silent auction among other activities. Proceeds from the silent auction and saddle raffle will benefit the society's horses.

"We want to make this a fun-filled horse day for everyone to attend," said Jennifer Williams, president and executive Director of Bluebonnet. "We're hoping people will come out, meet some horses, learn about the rescue, take advantage of the great deals the store is offering, and decide to become part of the Bluebonnet family by adopting a horse or joining the rescue and becoming a volunteer."?

?BEHS still needs help to make this a successful event. The organization is currently seeking new and used tack, farm and ranch items and horse and ranch-themed jewelry and home décor for the silent auction. All donations are tax-deductible. ?

?Bluebonnet Equine Humane Society is a 501(c)3 nonprofit organization whose mission is to improve the lives of equines by educating owners, assisting law enforcement agencies, rehabilitating abused and neglected equines, and placing them into safe, permanent homes. BEHS has been overwhelmed with calls about starving horses throughout Texas, and the organization hopes to make the Bluebonnet Adopt-a-Thon an annual event that will enable them to help many horses throughout the year.??