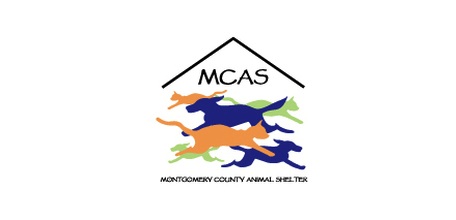 CONROE, Texas –– The dog was brought in. She looked 12 years old. Her fur was matted, and her skin was red and infected from fleas and other bugs. She had her two canine teeth sawed off so her tongue hung limply off the side of her mouth. Her belly hung low to the ground because she was bred excessively.

Workers stress commitment in buying dogs, cats.



Truth was she was only two. She had been abused.

Another puppy was brought in with a concussion and paralyzed back legs because some boys swung her around their heads like a lasso.

There are many stories like these inside the Montgomery County Animal Shelter. Dogs, cats, puppies, and kittens are brought in damaged, beaten, abused, and destroyed.

"There is no way to police abuse because we don't have cruelty laws, there is no budget," said Carol DeWitt, volunteer and foster for MCAS. "It would help a lot to persecute these people of abuse, [but right now] the cycle repeats: they bring more in."

Annually, about 22,000 dogs and cats are brought to the shelter. Some left in boxes by the door, some chained to the posts in the middle of the night, and some brought in kennels. All left alone in the sun until workers come in the next day.

"Sometimes I come by in the night to make sure there aren't any sitting around," said Lynn Rivera, cat foster for MCAS.

Minda Harris, shelter manager, said she hears a lot of excuses for the abandonment of these animals.

"The number one reason is moving," Harris said. "And I always say 'really what state doesn't allow you to cross animals over state lines.'"

Many other reasons include having a baby, the husband or wife doesn't like the animal anymore, shedding, allergies, or getting another pet.

"So you're going to give up your older dog so you can have a new one?" Harris said. "We try very hard to talk to people, but it's a lifelong commitment. It's not a 'for-now' dog it's a forever dog."

Once animals are placed inside the shelters they have a small chance of leaving.

"We are desperate for fosters because the more people foster dogs and cats the faster they get healthier and get adopted out, and we get more space here for strays," Harris said. "The more space we free up the less animals we have to put down."

In May alone, 2,571 animals were brought to the shelter and the euthanasia rate was 40.71 percent.

"There are certain days in the week we have to euthanize," DeWitt said. "You can put only a certain number of dogs or cats together before they turn on each other or get sick."

Space is another issue.

"We would love an extra room for the nursing dogs and cats," Harris said. "We still work within the county's budget, but our budget is really low for all of these animals."

In one day so far this year, the shelter had 357 cats and 461 dogs. However, the normal capacity for cats is 350 and 500 for dogs. Another day, 91 cats and dogs were brought in: 48 cats, 43 dogs.

"Adopt here don't go to puppy stores or Walmart parking lots," Harris said. "Half the time [the dogs sold off the streets] get brought back here because it was an impulse buy: They are too much work, the kids don't take care of them or, my favorite, they don't want them anymore."

Adopting, fostering, volunteering, and donating are several of the ways to help the shelter with its influx of animals this summer.

"Volunteering is just a way to do good for the community, and at the end of the day you have helped an animal," DeWitt said. "Fostering is fun and a lot of work, but it's a rewarding thing to do."

There are other ways people can help too.

"You can look for your lost dogs, put name tags on dogs and cats, micro chip your animals, and of course, adopt," Harris said.

The most important ways to help limit shelter animals are spaying and neutering.

"Real men spay and neuter," Harris said. "Some people think it's the animal's right to reproduce but these animals don't have a chance in life."

Spaying and neutering are included in the prices set at the shelter as well as all shots and microchips. Dogs are $80, and cats are normally $75, but they are $35 throughout the summer.

"The summer is the cat's season to mate and this year has just been phenomenal," Harris said. "This is why we beg for fosters because kittens don't do well here."

The more people adopt the less the shelter has to euthanize, and that is something the workers strive to emphasize.

"We have great animals here," Harris said. "They are just good, wonderful dogs and cats."

Residents who wish to adopt, foster, or volunteer can call the animal shelter at 936-442-7738 or visit them at 8535 242 Conroe.

Residents who wish to donate can visit the location as well. The shelter needs towels, chew bones, and wet food. Cash donations are always needed.

"If you don't like to come here just donating is always a good service and is needed," Harris said.