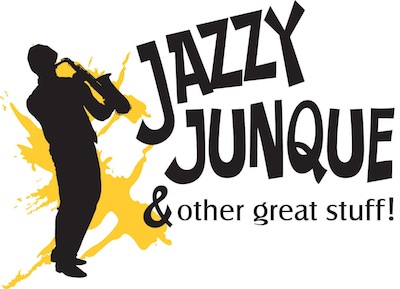 MONTGOMERY COUNTY, Texas -- Bargain hunters will no longer have to sing the blues thinking the "Jazzy Junque & Other Great Stuff" fundraising sale is held only once a year. After four successful annual sales, Montgomery County's popular Jazzy Junque sale, which benefits New Danville, is now a permanent storefront at The Outlets at Conroe located off I-45 at League Line Rd. (exit 91). The store will officially open August 6.
Donations, volunteers needed
"RECAIM, RESTORE, RECYCLE" is the premise that Jazzy Junque and Other Great Stuff is based upon. One person's unused items may be another's treasure … and at affordable prices that will astound the most discriminating buyer. Featuring donated items that are new or in good and working condition, savvy shoppers can find exciting steals on gorgeous sofas, decorator comforters, boutique handbags, stylish furniture and more at a fraction of what it would cost to buy new!
In fact, Jazzy Junque is currently seeking donations of unwanted items that are in good and working condition. Item categories include furniture, home accessories, house wares, infant/children's items, art, garden/patio items, jewelry, boutique clothing, collectibles, and antiques.
One hundred percent of proceeds benefit New Danville, a master-planned community for adults with mild intellectual and/or developmental disabilities as well as others who want to live independently but may need some assistance such as with transportation, money management and in-home training.
The store is open seven (7) days a week from 10 a.m. until 6 p.m. Monday through Saturday and from 11a.m. until 5 p.m. on Sunday. In addition to the wonderful buys, customers can enjoy their favorite coffee drinks from the coffee bar which will be manned by residents of New Danville, who are called "Wranglers." Jazzy Junque will provide New Danville Wranglers an opportunity to help with the success of this endeavor while offering them an opportunity to secure employment, thus helping them to achieve their goals of becoming productive citizens.
Item donations can be dropped off at Outlets of Conroe by appointment, or arranged to be picked up courtesy of Two Men And A Truck of Spring, TX (who is donating pick-up services), by contacting Linda Hein at 936-441-4500 or via email at linda.hein@jazzyjunque.org. Donors will receive a tax write off for the value of the items donated.
Volunteers are also needed for the "Jazzy Junque & Other Great Stuff" store. As the store will be almost exclusively manned by volunteers, those who are interested in volunteering should also contact Linda Hein.
New Danville's mission is to provide an integrated community for adults with intellectual and developmental disabilities, such as autism and traumatic brain injury, in addition to seniors and others. This unique community provides an affordable, holistic approach to services and supports for those who seek to live independently. New Danville offers its residents and day program clients a host of life enriching, physical, social and skills-training activities – it is a special place where they can live, learn, work and grow emotionally, socially and spiritually in a safe, caring environment. New Danville is located at 10951 Shepard Hill in Willis, TX. For more information, visit the website.