/

/

Craft Beers now available in Montgomery County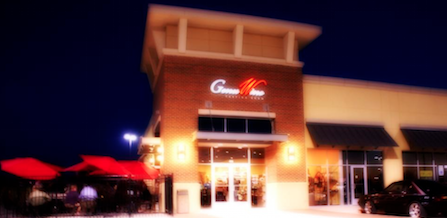 CONROE, Texas--In celebration of their second anniversary, GenuWine Tasting Room is offering a second beverage line for those who prefer to savor a uniquely-brewed beer instead of a glass of wine. To introduce their wide selection of 'Craft' beers, GenuWine hosted a tasting Wednesday, August 15.
GenuWine adds craft beers to wine list.
Rhonda Redmon, one of the two GenuWine partners said, "Craft beers are to those who enjoy a cold beer, what a 'boutique' wine is to those who prefer wine." Produced in smaller quantities, often with flavors that have no known precedent, craft beers are made with traditional ingredients that often have non-traditional ingredients added for a distinctive flavor.
Craft brewers employ an individualistic approach to customer relationships, and tend to be community-oriented, contributing to local philanthropic causes through product donations, volunteerism, and event sponsorships. These qualities are very much aligned with GenuWine's philosophy, established by Redmon and partner, Barb Salinas, and that of the boutique wineries they have become known for featuring.
Redmon went on to say, "Partnering with some of the most popular craft beers in the area was just a natural extension of our business." She added, "GenuWine is the first in Montgomery County to provide a wide selection of craft beers."
American beer drinkers appear to be turning away from mass-production Brands as the sale of craft beers rose 12 percent in the first half of the year. The recent popularity of craft beers has prompted MerrimamWebster to add the term to the 114-year-old dictionary's 2012 update.
For more information go to www.mygenuwine.com