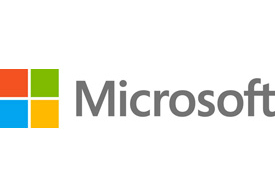 MONTGOMERY COUNTY, Texas—Microsoft has announced that it will expand its retail locations to meet expected demand for new Microsoft-enabled devices this fall. The Woodlands Mall will be the only location in the Greater Houston area to have one of these 'pop-up' retail locations.
Microsoft new holiday store to be located in The Woodlands Mall.
The information was released from Microsoft's global headquarters in Redmond, Washington in a formal press release. It was first announced at this year's Worldwide Partner Conference by Kevin Turner, Microsoft Chief Operating Officer, that the company will open 32 new stores this holiday season to provide consumers with excellent choice, value, service and an engaging way to experience the best of Microsoft's products and services.
Microsoft declined to say when the stores would open, but the additional 32 'pop-up' stores more than doubles the number of physical outlets where Microsoft can demonstrate and sell their products. Microsoft is excited to expand on its existing retail footprint to deliver an assortment of best-in-class products and a premium retail experience to new locations. The holiday stores continue to offer customers the opportunity to learn new technology skills and get the most out of their Microsoft-enabled devices. Additional locations and details will be available in the coming weeks.
Continue to monitor Woodlands Online for the specific details on the Microsoft store's exact location in The Woodlands Mall, date of opening, and hours of operation, when the information is provided by Microsoft.