/

/

Service Men at Work, serving both residential and commercial customers for 18 years
Service Men at Work, serving both residential and commercial customers for 18 years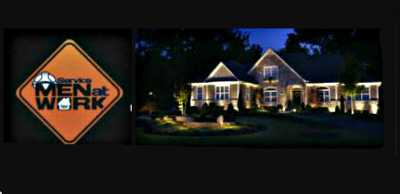 THE WOODLANDS, Texas -- A new name but not new to the business, Service Men at Work reinvented itself with a new image in the new year. Owned and operated by Robert Rosilez, a Master Electrician, his eighteen years of experience in the electrical service business provided enough confidence to transition from a franchise to a solely-owned business and establish his own guidelines instead of adhering to someone else's mandate.
Service Men at Work...a new image, but not new to the business.
Service Men at Work provides service to both the residential and commercial sectors, offering installations, upgrades, and repairs. Their expertise extends to energy saving solutions, high-technology trouble shooting, and electrical safety inspections. Established relationships with home inspectors ensures potential homeowners of a quality home. A complimentary home safety check for residential customers includes a 12-point safety inspection.
"The best part of my business is being a resource and helping the people we meet," said Rosilez, "and seeing the peace of mind we give them, when we take care of their electrical issues."
Those electrical issues include both inside and out, even landscape and pool lighting. In addition to their work being guaranteed, Service Men at Work guarantee appointment arrival time, and offer 24-hour emergency response.
On the decision to embark on his own, divesting himself of the franchise concept…
"I figured I had been in the business a long time, and that I was competent enough to make my own decisions," said Rosilez.
"A franchise provides structure, support, and proven methods. I just wanted to prove I could do it myself." Service Men at Work will be holding a ribbon-cutting ceremony at their location on Friday, April 12, at 1:45 p.m. They're conveniently located 8638 SH 242, equidistant between Conroe and The Woodlands; they're also on Angie's List. For more information call or visit their website.