/

/

Memorial Day observance has unique and specific requirements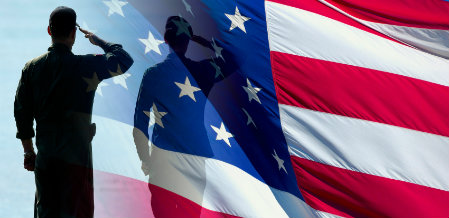 MONTGOMERY COUNTY, Texas -- The Memorial Day weekend has become synonymous with fireworks displays, family reunions, picnics and barbecue, boating, graduation parties, and class reunions. Some industries experience their busiest seasons, like the floral business with weddings, and the moving industry.
"It's one of our busiest times because it's a long holiday weekend and the extreme heat of the summer hasn't set in," said Bobby Adams of Adams Transfer and Storage. "Although I don't know about this year's Memorial Day weekend; it looks like it's going to be awfully hot."
"The 'true' meaning of "Memorial Day" is to remember and honor those who paid the ultimate price with their lives," said Johnny Jinks, a Woodlands Online Facebook 'Friend.' Veterans Day is when we honor and thank those who served and made it back home. Armed Forces Day is when we honor and thank those currently serving in our military. While all of these holidays should be observed every day, they are distinctly different observances," added Jinks.
Observance of Memorial Day to honor our fallen heroes has unique and specific requirements. Because the day is observed in memoriam to those who lost their lives in military service to our country, the American flag should be flown at half-staff from sunrise to noon, then raised to full staff until sundown on the last Monday in May when Memorial Day is observed. The American flag is typically flown at half-staff from sunrise until sunset, but Memorial Day is the exception, according to the Gettysburg Flag Works. To fly the American flag at half-staff, they provide the following information:
• When raising the American flag to half-staff, always raise it briskly to the top of the flagpole for a moment before lowering it. When taking it down, raise it to the top of the flag pole again, then lower it to the bottom.
• When the United States flag is flown at half-staff, State & other flags should be removed or flown at half-staff too.
• For flags that can't be lowered, such as those outside homes, the American Legion Post 305 in The Woodlands, suggests attaching a black ribbon to the top of the flag, measuring the same width as a stripe on the flag and the same length of the flag.
On Memorial Day the flag procedure is often accompanied with a ceremony to honor fallen military personnel. According to American Legion Post 305 Commander, Pete Koch, their annual Memorial Day presentation will be held Monday at Heritage Oaks Assisted Living & Memory Care, located at 903 Longmire Road in Conroe. The event will include a history of Memorial Day, the presentation of Service Flags, recognition of the veterans present, a presentation of Certificates, and a reading of the poem "In Flanders' Fields." The program will close with a prayer.
The thorough explanation of these important observances by Jinks, underscores that we should, and can't thank our military personnel enough for their brave service.