/

/

Conroe observes National Day of Prayer throughout the community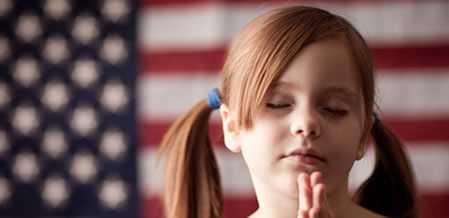 MONTGOMERY COUNTY, Texas -- A National Day of Prayer observance will take place at the Lone Star Community Center, Thursday, May 1, from 8 to 9:30 a.m. Attendees will be treated to a continental breakfast, while hearing from guest speakers, Barbara Cargill, Chair of the Texas State Board of Education, and Chaplain Brigadier General, Hiram 'Doc' Jones, USAF Ret., and Montgomery City Administrator, Bill Kotlan.
Designated by the United States Congress in 1952, the National Day of Prayer is observed the first Thursday of May, however, days of prayer have been called for since 1775, when the Continental Congress designated a time for prayer in forming a new nation.
"It's a great opportunity to come together as a community and observe this special event with your neighbors and business associates," said Marion Cave of Conroe Today.
Music will be provided by the Amen Chorus and the Montgomery High School Madrigals Chiro.
For more information about the event, contact Montgomery United Methodist Church at 936-597-6162. The Lone Star Community Center is located at 2500 Lone Star Parkway.
Also observing the National Day of Prayer in Conroe, will be the Montgomery County Eagle Forum at Cornerstone Church located at 100 Mosswood Drive in Conroe. The evening event will take place from 6:30 – 8:30 p.m.
Traditionally each year, the President of the United States issues an official National Day of Prayer proclamation as well.