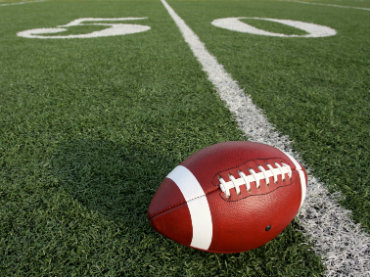 Week Five of the high school football season is Friday night for all local teams, as they begin the district slate of games.
The Woodlands Highlanders (3-1) at Conroe Tigers (3-1)
Next Up: The Highlanders head up I45 to take on the Tigers at Moorhead Stadium at 7:30pm, on Friday, September 26th.
Last Week: The Woodlands followed up their takedown of Katy by easily handling the La Porte Bulldogs 49-3. Conroe dismantled Houston McArthur 49-6 on the road, to end their non-district slate of games.
What to Watch For: The Highlander opportunistic defense. Winfield Jr, Mason, Richardson and company, love to force turnovers. While Conroe has been effective on offense, if the Highlanders continue to win the turnover battle and give their team extra possessions, this may be a tough game for Conroe to take.
Analysis: While not facing the stiffest competition, Conroe has still managed to score points...a lot of them; to the tune of 50 points a game. Meanwhile the Highlander defense hasn't given up more than 14 points in a game, and has held three teams to single digits, including top teams Cy-Fair and Katy. If Bonaguidi, Carr, and the offense start rolling for the Woodlands, it will be hard for Conroe to keep up that offensive clip and hang around. Turnovers will be vital, especially for Conroe, as they will need more offensive possessions to hang around in this contest.
The College Park Cavaliers (1-3) vs Atascocita Eagles (4-0)
Next Up:The College Park Cavaliers open district play on homecoming night against the Atascocita Eagles at Woodforest Bank Stadium on Friday, September 26 at 7:30pm. This game will be broadcast OnDemand at www.woodlandsonline.com.
Last Week: The Cavaliers picked up their first win on the young season on the road at Aldine Davis 35-28, while the Eagles bested Nimitz at home 33-0.
What to Watch For: How Atascocita handles a road environment. The Eagles haven't played a road game since August 28th, almost a full month heading into the game Friday night. So while the offense has been prolific at home, how will they handle an improving Cavalier defense with the crowd noise behind them?
Analysis: The Eagles have some playmakers, most notably dual-threat quarterback Niyl Campbell (574 yards passing, 5 touchdowns passing, and 240 yards rushing and three touchdowns running) and wide receiver and UTSA commit Quan Shorts (297 yards receiving and four scores), so this game will come down to the Cavalier front seven. If Henderson, Weaverling, Love, and company can get a push into the Eagle backfield and cause pressure, College Park will be in the game. The Cavs put up 344 yards of offense and 35 points in their victory last week, so the offense is clicking. If the defense can disrupt the balance attack of the Eagles (816 yards passing, 795 rushing this season) this game is up for grabs.
The Oak Ridge War Eagles (3-1) at Kingwood Mustangs (1-3)
Next Up:Oak Ridge takes to the road to face district foe the Kingwood Mustangs at Turner Stadium at 7:30pm on Friday, September 26th.
Last Week: Oak Ridge fell short in an offensive shootout to Deep Park 45-38, while Kingwood fell on the road, 14-10, to Aldine Eisenhower.
What to Watch For: Kingwood's time of possession. The Mustangs are only averaging 15.5 a game, and know they need to have ball control to slow down the high-powered War Eagle attack. They are a running team (757 rushing yards to 258 passing yards), so expect Kingwood to slow the game down and take their time on offense.
Analysis: The War Eagles are averaging over 43 points a game, and love the quick-strike offense. Standout tailback Kwame Etwi has five touchdowns of longer than 35 yards in the last two games, and quarterback Braden Letney has over 500 yards of offense over the same time period. However, in their defeat, Deer Park rushed 20 consecutive times against the War Eagle defense, only throwing once in the second half. If Kingwood can copy the script and run the ball effectively, they may have a chance to come away with the upset.
The Woodlands Christian Academy Warriors (3-0) at Bryan Brazos Christian Eagles (3-1)
Next Up:The Woodlands Christian Academy will travel to Bryan to open District 4-III, looking to avenge their 38-22 playoff loss last season to state runner-up Bryan Brazos Christian. The game will be played on Friday, September 26th at 7pm.
Last Week: The Woodlands Christian Academy was off last week after defeating Cypress Christian 28-2 on September 12th, while the Eagles defeated McKinney Christian Academy 35-14 last Friday.
What to Watch For: The Brazos Christian rush attack. Last year, then sophomore fullback Jesse Honas racked up 271 all-purpose yards and four touchdowns against the Warriors in the playoffs. The Eagles rushed for 348 yards last week against McKinney Christian so they still know how to attack the line of scrimmage and run effectively, so slowing the ground game for TWCA will be crucial in pulling off a road victory.
Analysis: The Warriors are undefeated and have quite the firepower of their own. Quarterback Jack Bento has thrown for over 350 yards and six touchdowns, running back Luke Hudson has rushed for over 300 yards and five touchdowns, and top wide receiver Dirk Sanford has caught four touchdowns and has over 200 yards receiving. If the Warriors can put up points like they have through the early portion of the season, the ground game of the Eagles may be pushed aside as they throw to stay in the game. If this gets into a shootout you have to like the Warriors chances, with a better passing game between the two teams.
The John Cooper Dragons (1-3) vs. Fort Bend Christian Academy Eagles (4-0)
Next Up:The Dragons will play host to the Fort Bend Christian Academy Eagles out of Sugarland, Texas. The game will be played Friday, September 26th at 7pm.
Last Week: Cooper fell at home 63-14 to a strong St. John's squad, while the Eagles bested 48-20 at home.
What to Watch For: The reintegration of Cooper running back Alex Farley. Farley missed last week's defeat due to family obligation, and they will need his production to take down the undefeated Eagles. In Cooper's win two weeks ago against Rosehill Christian he rushed for 150 yards and two scores.
Analysis: For Cooper to stay in the game they have to use Farley, as well as running backs Andrew Coleman and Emerson Raybon, to keep the ball away from the Eagles. Fort Bend Christian has tallied 191 points in their four games, never coming away with less than 41 points in a contest. If the Dragons can play ground-and-pound football, create sustained drives down the field and limit turnovers, they can keep it close. If it becomes an offensive shootout, watch for the Eagles to soar to a victory in this contest.
The Legacy Prep Lions (0-3) at St. Joseph Catholic Eagles (3-0)
Next Up:The Lions will travel to Bryan to take on the undefeated Eagles at 7pm on Friday, September 26th. Last Week: Legacy Prep was off last week, after falling to Fellowship Academy, 48-7, on September 12th. The Eagles coasted last week to a 33-13 victory on the road against John Paul II.
What to Watch For: Legacy's offensive improvement. In their first year playing football, it's been a rare affair to see the Lions scoring, having put up 21 total points through three games. With two weeks to prepare against a powerful Eagle team, the Lions should be more adept at putting the ball into the end zone and keeping up with the Eagle offensive attack.
Analysis: St. Joseph Catholic has scored 33 points or more in every game this year. Legacy Prep has given up 82 points in their last two games. On paper, this looks like a mismatch, however, games are played on the field, and if the Lions have added a few wrinkles to their offense during the bye week and shored up the tackling on defense, they could make this a game. The longer the game stays close, the pressure shifts to the Eagles sideline, at which point anything can happen.