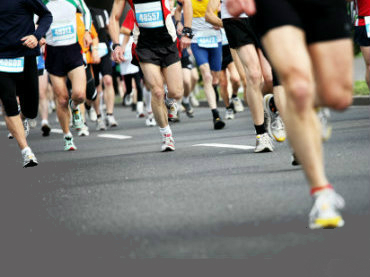 MONTGOMERY COUNTY, Texas -- Local endurance athlete, Buck Gardenier, does not just run for the glory of finishing, but rather for the fulfillment of his purpose. With a passion for endurance running, and a desire to create awareness of international poverty, Gardenier is on a mission to raise financial resources for poverty-stricken orphans on South Africa's Eastern Cape.
Behind the Oilman Texas Triathlon
On November 2, Gardenier will join 899 other tri-athletes in the Oilman Texas Triathlon at the La Torretta Del Lago Resort in Montgomery, Texas. What sets him apart from the other competitors is that the Oilman will be Gardenier's third endurance race since April to benefit the orphaned children of South Africa. Gardenier's mission is to complete five endurance races for a total of 407.2 miles in the metropolitan Houston-area, to create awareness, purpose, and hope for the orphans of South Africa.
Due to the proximity to Halloween, Gardenier will be running the final leg of the triathlon, a 13.1 mile road race, in a costume as selected by an online vote. Voting will take place at http://www.2540.org/Team2540/my125-e23/buck-gardenier-m336/ and will close at 8pm (EST) on October 27, 2014.
Beyond the personal satisfaction Gardenier receives from competing in endurance races, his primary focus is on the orphans of South Africa. All funds raised from the costume challenge and the five endurance races will go directly to 25:40. 25:40 is a nonprofit organization that supports the orphaned children of South Africa in providing academic support, skills training, health care, nutrition, and advocacy in a comprehensive after-school program.
On November 2, Gardenier will not only be completing in a 1.2 mile open swim in Lake Conroe, biking 56 miles in the National Forest, and running 13.1 miles in costume. Gardenier will be providing purpose, healing and hope to children with nothing.