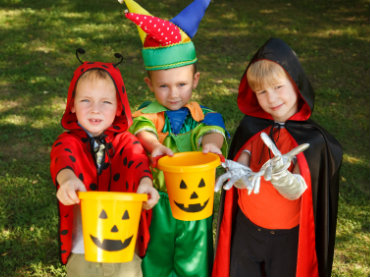 MONTGOMERY COUNTY, TEXAS -- Got candy? Dentists concur that the adage, "If a little is good, more is better," shouldn't apply to Halloween candy. One in particular is Dr. Jennine Huet, whose dental practice, Huet Dental, located at 3115 College Park Drive in The Woodlands, is hosting a candy buy-back program for the third straight year.
Excess candy to be forwarded to Operation Gratitude.
In an effort to promote healthy teeth and smiles, Dr. Huet will buy wrapped candy for $1 a pound, the Monday after Halloween, November 3, between the hours of 9:30 a.m. - 6:30 p.m., and again on Tuesday, November 4, from 8:00 a.m. to 5:00 p.m. The collected candy will be donated to the actively serving troops, and distributed through 'Operation Gratitude,' an organization comprised of military moms and wives, who prepare 'care' packages for the troops.
Those who want to share their candy with the military troops are encouraged to write a note that will be included with the candy, sharing sentiments of appreciation. There will be a special treat for the goblins who deliver their candy in person.
Last year 97.5 pounds of candy was collected for the troops! Huet Dental is hoping to exceed that number, and is asking for your assistance by donating your excess Halloween candy. "Many who donate the candy, don't want to be compensated for it. They just want to do it for the troops," said Tara Miller at Huet Dental.
Huet Dental is encouraging candy donors to write a letter or draw a picture that can be included in the care packages, to let the troops know how much their service is appreciated.
For more information about the candy buy-back project, view the related links provided.