/

/

General Election results for state and local elections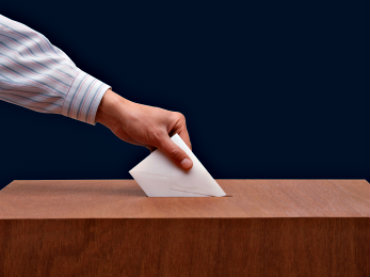 MONTGOMERY COUNTY, Texas -- Tabulating the General Election votes of November 4, was just a formality for both the U.S. Senator and U.S. State Representative District 8 positions, as well as state offices, due to the overwhelming number of early voters who voted a straight Republican ticket. The straight Republican vote percentage was 87.14% to the Democratic vote at 12.35%, resulting in a landslide victory before any of today's precincts had reported in.
To see the total number of votes and percentages per race, visit General Election Results.
Constitutional Amendment Proposition 1 and Lone Star College System Proposition both passed.
More closely contested races were run at the local level. The results of county-wide elections are as follows:
The Local Option Proposition for the City of Conroe passed.
Point Aquarius MUD Directors in order of votes...Frank Lorch, Ronald Morgan, Don Gray, L.L. Venable
Hospital District Director At-Large Position 2 came out in the same order the candidates were listed on the ballot: Ken Fawn, Brad Spratt, and John Nicks.
Two of the Conroe Independent School District Trustee positions provided some measure of excitement in this election. Position 3, won by Skeeter Hubert, had a candidate who dropped out of the race received 7,093 votes, or 22.08 percent. Another candidate who was non-present in the campaign, received 10,479 votes (32.63 percent). Hubert won with 14,545 votes; 45.29 percent.
The closest race was for Position 1, with Melanie Bush edging out Kim LeJeune in the early voting, and retaining the lead with the Election Day voting; winning 19,667 votes (55.26%); LeJeune had 15,920 (44.74%).
Current President of the Conroe ISD, Ray Sanders, ran unopposed for Position 2.
Other ISD races are as follows:
Willis ISD Trustee, Position 1 - Christen Arnold over Thomas Earl King, Jr.
Willis ISD Trustee, Position 4 - Elizabeth Anne McKenna over Jan Nell
Willis ISD Trustee, Position 5 - Cliff Williams over James Lee Bishop, Jr.
New Caney ISD Trustee, Position 1 - Stacey Shipley won over Kevin Summerlin and Ryan Schurdell
New Caney ISD Trustee, Position 2 - Creg Mixon beat out Jimmy Verron
Splendora ISD Trustee, Position 1 - Vicki Thornton won over Jackie Kinard
Splendora ISD Trustee, Position 2 & 3 were uncontested, with David Muirhead and Kino Manzella winning respectively.
For the individual number of votes and percentages, view the General Election Results link provided.
The big news of the evening is that the Republican party has regained control of the U.S. Senate.