/

/

The GMCRA supports local culinary education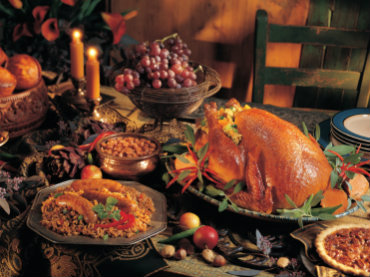 MONTGOMERY COUNTY, Texas - The Greater Montgomery County Restaurant Association recently wrapped up two successful fundraisers. Members turned out in force to these events to show their commitment to local culinary arts programs before their industry heads into the holiday rush.
GMCRA members and friends waited out torrential rains on Oct. 13 to enjoy a successful golf tournament at La Torretta Resort in Conroe. Teeing off after strong morning storms, the group was able to raise $6,000 for the Montgomery County Food Bank, as well as the Texas Restaurant Association Education Foundation.
Many of the GMCRA's 100-plus members work with the Montgomery County Food Bank all year long. Additionally, the group has been a strong supporter of the Conroe Independent School District's Culinary Arts Program, which offers an accredited two-year education on professional food-service skills such as budgeting, food preparation, inventory management and more.
"We have a great group of members and I was very pleased to see all in attendance not let a little rain spoil our fun," said Terry McBurney, President of the Greater Montgomery County Restaurant Association. "We are one of the most dynamic industries out there, and we feel privileged to support the community in which we work and live."
Additionally, more than 75 members of the GMCRA and local community and business leaders joined together on Oct. 21 at The Republic Grille in The Woodlands for the Pints for Progress annual mixer. McBurney said, "We treated patrons to our signature Southern cuisine while Southern Star Brewery in Conroe poured Bombshell Blonde pints, all for a great cause."
The event raised more than $1,000 for local educational efforts in the food-service and hospitality industries. In past years, Pints for Progress has allowed the GMCRA to donate much needed kitchen supplies to local schools and is an integral booster of the ProStart program that gives high school students an education in professional kitchen environments.
For more information on the Greater Montgomery County Restaurant Association, visit www.gmcra.org .