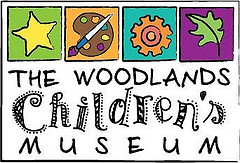 THE WOODLANDS, Texas – The Woodlands Children's Museum is dedicating a day to magic – offering up magical learning experiences and exciting feats of illusion.
The event is scheduled for Saturday, Dec. 27 at the museum located at 4775 West Panther Creek Drive. Local magician Professor Hughdini will take the stage twice -- at 11:30 a.m. and 12:30 p.m.
"Childhood is a magical experience," executive director Angela Colton said. "Our goal is to present events that send children on a journey of discovery – and a magic show is the perfect opportunity."
The cost of the magic show is included in the cost of museum admission, which is $5 for ages 2 and older. Museum members and children younger than 2 are admitted without charge.
For more information about magic shows and other events at The Woodlands Children's Museum, or to learn more about the museum, its hours of operation and ways to support the nonprofit, visit woodlandschildrensmuseum.org or call 281-465-0955.