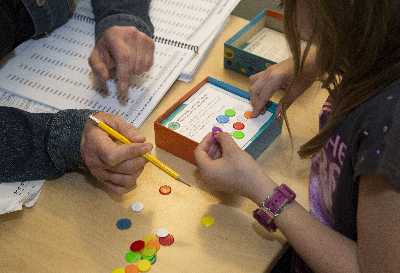 Celebrate National Puzzle Day with The Woodlands LearningRx: Local brain-training center offers discounted cognitive skills assessments for the occasion

It's all about getting back to the basics – just having fun trying to put the pieces back together.

On National Puzzle Day, January 29, people celebrate over jigsaws, crosswords, Scrabble, Sudoku or even a Rubik's Cube.

Kim Bellini, director of The Woodlands LearningRx, is challenging area residents of all ages to put their skills to the test – and see whether their brains are up to the task.

The brain-training center will be offering discounted cognitive skills assessments to mark the occasion.

"Strong cognitive skills are the basic foundation for success – whether it's at school or the workplace," Bellini said. "Our assessment can help identify the skills that need strengthening – so we can help individuals do their best."

She also encourages everyone to work on a puzzle on Jan 29.

"Playing with puzzles actually does help build important cognitive skills," Bellini said. "It's an affordable and fun way to give yourself – your family and your friends – a little mental work-out."


She explained that puzzles require attention, visual processing, planning and spatial reasoning.



"They're especially important for younger children, because a foundation of strong cognitive skills makes learning easier later," Bellini said.


Helping children reach their full potential is one of the chief goals of The Woodlands LearningRx, a brain-training center that offers unique programs to transform a student's ability to learn at a core level. The center is located at 4840 West Panther Creek, Suite 205.

For more information about discounted assessments during Puzzle Day, call 832- 482-3082 or visit learningrx.com/the-woodlands.

About LearningRx
LearningRx specializes in identifying and correcting the underlying cognitive skill deficiencies that keep people from achieving their full potential in school, business or life. The program was pioneered by Dr. Ken Gibson. Using a comprehensive skills assessment test and intensive one-on-one training, certified trainers quickly and effectively enhance weak cognitive skills such as attention, memory, processing speed, and problem solving. For more information, visit www.learningrx.com/the-woodlands.
###
Attached photo courtesy of The Woodlands LearningRx.