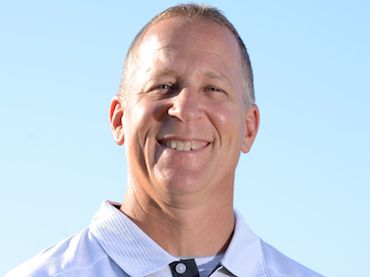 CONROE, Texas - It has been confirmed that Oak Ridge High School running back's coach Steve Svendsen has been named the new Head Football Coach at Caney Creek High School.
"First of all, I want to thank CISD Administration, Dr. Stockton, Danny Long, and Mrs. McClure for giving me the opportunity to be the head coach at Caney Creek," said Svendsen.
Steve Svendsen came to Oak Ridge in the summer of 2014 after being the Head Coach at Watertown High School in Watertown, South Dakota. Prior to his stint in Watertown, Svendsen was the co-offensive coordinator at Magnolia High School for five seasons. Svendsen also was a graduate assistant at the University of Houston under the late Jack Pardee.
A South Dakota native, Svendsen most notably helped groom Kwame Etwi to 1,231 rushing yards in the 2014 season, a 520-yard improvement over Etwi's 2013 campaign.
"This program (Caney Creek) isn't about me, it's about these kids and getting them to believe," said Svendsen.
Steve Svendsen's first day at Caney Creek's will be Monday, January 12, when the official announcement will be made.