/

/

UPDATE: Funeral service dates for Deacon Mike Mims killed in helicopter crash
UPDATE: Funeral service dates for Deacon Mike Mims killed in helicopter crash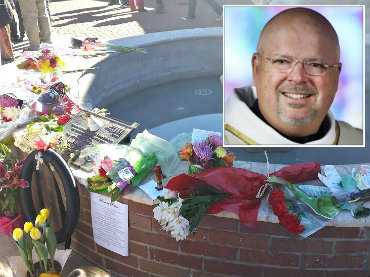 UPDATE: January 19, 2015
Pilot hailed as a hero for diverting deteriorating helicopter away from traffic and homes.
Memorial and funeral services for Deacon Mike Mims of St. Anthony of Padua Catholic Church are as follows:
Visitation: Friday, January 23rd at St. Anthony's beginning at 5:00 p.m.
Vigil service: Friday, January 23rd at St. Anthony's beginning at 7:00 p.m.
Funeral Mass: Saturday, January 24th at St. Anthony's at 10:00 a.m.
Reception to take place in the gym immediately following Mass.
Burial to take place at a later date following cremation.
ORIGINAL STORY:
MONTGOMERY COUNTY, Texas -- Montgomery County residents are mourning the loss of a beloved neighbor who tragically lost his life when his helicopter crashed north of The Woodlands on Friday, shortly after noon.
Gene Michael Mims, known throughout the community as "Mike," is being hailed as a hero, for diverting his helicopter away from houses and heavy traffic at the SH 242/Gosling Road intersection, as it began to lose altitude. Witnesses say that as the helicopter began to break apart it appeared that the pilot was trying to steer it away from homes in the area. Based on the social media feedback, Mike Mims was that kind of guy.
Skeeter Hubert, who lives on the same street as Mims, lamented the loss of his neighbor.
"Great guy. Big contributor to the community," posted Hubert. "This is a big loss."
Nancy Becker, President of the Creekside Park Village Association, attended St. Anthony of Padua Church with Mims, and described him as a dear friend. Mims served as a Deacon at St. Anthony's.
"He walked the walk. He was an inspiration to us all," said Becker. "It is still so surreal. His homilies at St Anthony's were very moving."
"He baptized our son too and we went to his house every Easter. Amazing man. We are blessed to have known him. Jesus must have wanted him more," posted another parishioner, Cheryl Heuer Sellers.
Dianne Meyer posted, "Prayers for all who love him. Choirs of angels have welcomed him home."
The news of the loss of Mike Mims spanned the globe via the social media. Parishioners vacationing as far away as Aravaca, Spain, expressed their condolences on Facebook.
"We are an ocean away but with our St. Anthony of Padua parish family in spirit," posted Jim Riley. "There is no place we would rather be right now after learning about the loss of our beloved Deacon Mike Mims."
In addition to being founder and CEO of Gene Mims Investments, the owner of Rambling Vines RV Park, and owner of Robinson Lake Vineyard, Mims retired after selling his company in 2008, dedicating his life in service to God. He was especially instrumental in forming young lives and being a positive role model for the youth in his church with the Life Teen program.
Mims and his wife, Kate Hoyt Mims, had been married for thirty years, since June 2, 1984.
Friends and relatives reached out to Kate with their condolences.
"Our family's thoughts and prayers are with you during this time of deep loss," posted Julie Blevins. " Mike touched the hearts and faith of many. He will never be forgotten. He was so loved."
No doubt, Mike Mims had a heart as big as himself. His capacity to love and enrich lives knew no limitations…
Tess Enyeart posted "I'm at a loss for words. My heart is broken for you and your family. I will never forget the warmth & love you and Mike showered us with when we moved to The Woodlands. We are so blessed to have had the chance to know such a wonderful man. Our love, thoughts, and prayers are with you and your family. Love, Kraig, Tess, Sara & Lia"
Mike leaves behind three sons, Kevin, David, and Robert, to see to the care of their mother, and continue his legacy in both the community and the church. Condolences and testimonials continued to appear on numerous Facebook pages to immediate and extended families, including two granddaughters, Jenna and Camilla, for whom Mims was a doting grandfather.
Another friend, Alan Paul, added this loving tribute…
"I will always remember you as man of true faith, devotion, and love. It has been my honor to serve at the Altar of the Lord with you, so thank you for your gift and authentic passion for the Truth...the world needs more men like you! God bless you and your family."
And in closing…
"Please keep the family of Deacon Mike Mims and the greater St Anthony of Padua parish family in your prayers as everyone is faced with the sudden untimely passing of this great man, good & faithful servant, loving Husband, Father and awesome Grandfather!" wrote Thomas Kibodeaux.
Read the tribute to Mike Mims from the St. Anthony of Padua Catholic Church on their Facebook page at the link provided. For details regarding his memorial service, go to the St. Anthony of Padua Catholic Church website and also the Facebook page at the links provided.