The Woodlands Learningrx Suggests Protecting the Brain While Enjoying Winter Sports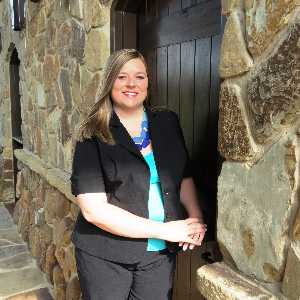 The Woodlands LearningRx suggests protecting the brain while enjoying winter sports
The Woodlands LearningRx
Many Texans spend the winter and even the spring in pursuit of cooler climates – looking for enough snow or ice to enjoy their favorite winter sports.
While high speeds may be thrilling, the prevalence of slippery surfaces should make concussions – brain injuries caused by a bump or blow to the head -- a top concern.
Kim Bellini, owner and director of the brain-training center The Woodlands LearningRx, has been researching all things involving cognitive skills and the brain.
She said knowing the signs and symptoms of concussions and taking the proper actions can often help prevent long-lasting damage.
"Even a mild ding can be serious," Bellini said. "You can't see a concussion, so you need to know the signs of a problem and seek medical attention immediately when needed."
Some signs that parents may observe in a family member, friend or child with a concussion include:
- Headaches or pressure
- Confusion
- Forgetfulness
- Clumsy movement
- Mood changes
- Inability to recall what happened right before or after a fall
- Delayed answering of questions
- Loss of consciousness – even if just for a moment
The athlete might report feeling dizzy or sluggish, having blurry or double vision or being sensitive to light or noise.
A child may be nauseous, dazed or confused, Bellini added. Symptoms can worsen with physical and mental exertion and students should wait to be evaluated before reentering the game.
Bellini suggests seeking medical attention after receiving any bumps to the head. She also advises individuals to wear helmets when they can.
Taking lessons from an expert before trying a winter sport for the first time may reduce the chance of injury. Bellini also said to be familiar with surroundings before taking off on a trail, sledding hill or skating rink. Look for blind spots, turns and drops. She also recommends avoiding crowded areas and obstacles.
Most importantly, research the risks and treatments of concussions before signing up for any sports.
"Concussions are serious business," Bellini said. "It's absolutely critical to recognize signs of a concussion and respond as soon as it occurs."
To help young athletes this season, Bellini is offering a discounted cognitive assessment for students at The Woodlands LearningRx. Cognitive assessments can tell parents what learning skills need to be improved, which can help a child in sports as well as in the classroom.
The unique one-on-one training at LearningRx transforms a student's ability to learn at a core, cognitive level. To learn more about The Woodlands LearningRx, visit www.learningrx.com/the-woodlands.
About LearningRx
LearningRx specializes in identifying and correcting the underlying cognitive skill deficiencies that keep people from achieving their full potential whether in school, business or life. The program was pioneered by Dr. Ken Gibson. Using a comprehensive skills assessment test and intensive one-on-one training, certified trainers help individuals quickly and effectively improve weak cognitive skills such as attention, memory, processing speed, and problem solving.