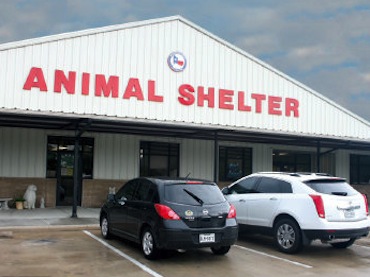 MONTGOMERY COUNTY, Texas - Community residents are gnashing their teeth about the latest turn of events that occurred at the Montgomery County Animal Shelter. Over four dozen protesters showed up at the shelter carrying signs calling for the county to end the contract with Care Corporation, the for-profit company that runs the shelter.
The protest was prompted by the firing of long-time Shelter Director, Minda Harris, on Friday, February 13. This is the second incident that has brought the shelter under fire in just the last couple of weeks. On February 9, patrons were incensed when they learned that donations to the shelter were discarded in a dumpster. Donors were wondering why the items weren't passed on to other shelters and animal sanctuaries in need, or if this was an attempt on some individual's part, to abscond with the donated items by staging them. Purportedly, some of the discarded items still bore the sales tags.
Regardless, the protesters are calling for the county to reinstate the shelter as a non-profit organization, even though it operates for less as a private company than as a not-for-profit.
Care Corporation was founded by former Montgomery County Precinct 3 Constable Tim Holifield and his wife, who sold it for $10,000 to Dr. Aubrey Ross II, in January, less than 2 weeks after Montgomery County commissioners extended the company's contract to run both the county shelter and the Conroe Animal Shelter. Ross officially took over February 1.
The non-profit organization, Friends of Montgomery County Animal Shelter's mission is to protect animals that can't protect themselves, and it's the volunteers that help keep the Animal Shelter operating with volunteerism, fostering, and donations, and with both monetary and essential items.
They came together on Sunday to rally around one of their own, and let their stance on on the issue of for profit versus non-for-profit, be known.
In an interview last week, Dr. Ross admittedly stated that "The big picture is that we need to communicate better as a shelter and volunteers and fosters."
Read about the previous incident at Fur flies over incident at Montgomery County Animal Shelter.