/

/

Digital Bible Society - spreading the Word of God in every language using digital technology
Digital Bible Society - spreading the Word of God in every language using digital technology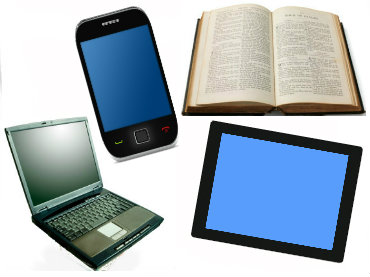 CONROE, Texas - Digital Bible Society doesn't plan to stop until the whole world knows ...sharing the good news, that is.
Ken Bitgood, the CEO and founder of Digital Bible Society, and his team have a vision for every person in the world to have the word of God in their hearts and in mobile devices of their choice before the year 2020.
With headquarters in Conroe, Texas, (30 miles north of Houston), DBS is a clearinghouse for digital resources for missionaries and mission organizations, pastors and churches, and individuals who are seeking to distribute Christian, biblical content in different languages, using tiny chips called a Micro SD chip. "DBS is a Bible society for the 21st century," said Carl Dobrowolski, DBS director for publisher relations & rights, based in Brooklyn, N.Y.
"Very few are doing what DBS is doing, and that is distributing biblical resources for our brothers and sisters in closed countries and where the Word of God has not been given full course."
Along with DBS, other missions-minded ministries make up a Digital Bible Alliance who have freely committed to giving material in numerous languages to the libraries of DBS, such as Bible League of Canada, Open Doors International and The Voice of the Martyrs.
With proper compression, DBS can add not only dozens of Bibles and reference books, but hundreds of hours of video and thousands of hours of audio to a single chip, according to Ken Bitgood.
"Ken is the Christian Steve Jobs," Dobrowolski said. "He has the same mesmerizing ability, but not to bring attention to himself, but to marshal the distribution of digital content for the good of the church and to glory of God. He, along with DBS, is a leader in the exciting digital frontier."
DBS distributes thousands of high-quality packages to missionaries working in countries that are closed to the Gospel of Jesus Christ. It also is successfully leveraging the power of digital to provide multiple translations and biblical resources, including the New International Version (NIV), on its website Inscript.org and will deliver DBS branded Bible apps, opening up an additional channel to further its mission.
"Our team strives together to make digital libraries available for those who otherwise would never have a Bible in their own language," Bitgood said.
In many closed-access countries, Christians are tortured, imprisoned and murdered. "Possessing a Bible, saying the words God or Jesus and meeting together are all offenses punishable by death," Bitgood said. "Missionaries are encouraged to pass on packages to anyone they know working with the people group in the region. The interesting thing about this chip is that it is not only easy to carry, but that it has the capacity to hold more than 50 times more material than a CD disk."
Since January 2013, DBS has assisted in the creation and distribution of hundreds of millions of digital Bible and Christian resources in over 450,000 digital libraries that can be copied.
"These digital libraries have been delivered to those who need them most and many of them are being copied at a rate that only Heaven knows," Bitgood said.
With the new Conroe headquarters planning a grand opening in March, Bitgood's vision is becoming even more real.
"I'm ready to let everyone know we're here," Bitgood said.
To learn more about Digital Bible Society, visit www.dbs.org.
The beginning of Digital Bible Society
After a radical, transformational salvation experience at age 17, Bitgood dedicated his life to Christ through prayer, study of Scriptures and missions, he said.
In 1982, being a bit of a computer geek and with the infancy of the personal computer, Bitgood started creating Bible software tools.
His passion was to find better ways to study the Scriptures by using the computer and Internet.
In 2001, in response to a missionary's desperate cry for resources to minister the gospel in China, Bitgood founded the Digital Bible Society in his living room with his three homeschooled sons.
Bitgood had received a phone call from some friends, Pastors Hong and Amy Sit, whom he had helped set up computers for their mission program. These pastors were housing a missionary to China who had been there for 20 years and had returned to the United States to raise support.
"This missionary was attempting to scan the unabridged Matthew Henry's Commentary (a very thick book) with the goal of taking it back to China on a CD," Bitgood said. Bitgood inquired where he had gotten such a resource in Chinese. The missionary told him that it was in English and that it was better than nothing, that they didn't have any biblical resources in China.
Since then, Bitgood and his team at Digital Bible Society have been working and "dreaming of the day when every person, of every nation, will have complete and immediate access to God's word and biblical quality resources in their own language." For 10 years, Bitgood's all-volunteer organization visited dozens of Chinese mission conferences.
"We labored toward creating trusted partnerships, as we worked our way through five different major versions of a Chinese digital library," Bitgood said. "To date, with more than 40 organizations contributing valuable Chinese content, we have sent out more than a quarter of a million copies of Chinese libraries."
In January 2010, the Digital Bible Society changed significantly when various ministries came to both review the work DBS did for China and to learn of its desire to create a Bible library for the Arabic world.
Five organizations stepped forward and pledged funds, with the understanding that the Digital Bible Society would rapidly create for the Arabic and Persian speaking nations, what we had done for China, according to Bitgood.
Also at that same time, DBS was asked to study the changing face of the digital world to identify the best ways to distribute digital Bibles in the emerging digital revolution," Bitgood said.
About one week later, Apple CEO Steve Jobs introduced the iPad.
"The digital world was forever changed," Bitgood said.
With tablets, Mp3 players, Mp4 players, handheld projectors, book readers, and smart phones popping up every year, it became obvious to Bitgood that if DBS were to serve in this "digital revolution, we needed our products to function on the wide range of devices that were changing the way the world computed."
"Most of these devices have one common similarity, the ability to read data from a tiny chip called a Micro SD chip," Bitgood said. "Within a year, the Digital Bible Society released Arabic and Persian libraries that were more than 70 times the size of our Chinese Treasures digital Bible. What has transpired since has been a string of large distribution initiatives that have now occurred on every continent."
To interview Digital Bible Society Founder Ken Bitgood, please call Kimberly Sutton at 936-494-4442.