/

/

Early election for the proposed road bond starts Monday, April 27 to May 5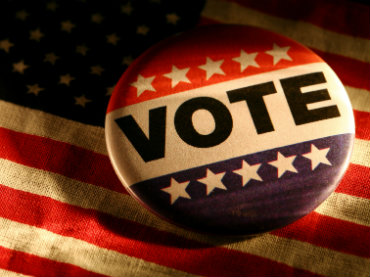 CONROE, Texas - Rarely has a proposition on the ballot been so volatile as the proposed road bond that will be voted on next week, with early voting beginning on Monday, April 27, through Tuesday, May 5. (The polls are closed Sunday, May 3.) Election times are 8 a.m. - 5 p.m., April 27 to May 2; 7 a.m. to 7 p.m., May 4 & 5.
Election Day is May 9.
The early voting sites are as follows:
Montgomery County Administration Building Annex, 207 W. Phillips, Conroe
Lone Star Community Center, 2500 Lone Star Parkway, Montgomery
County Courthouse Annex, 21130 Highway 59 South, New Caney
North Montgomery County Community Center, 600 Gerald Street, Willis
Magnolia Volunteer Fire Department #181, 18215 Buddy Riley Boulevard, Magnolia
Generations Church, 405 Rayford Road, Spring
South County Community Building, 2235 Lake Robbins Drive, The Woodlands
A map of early voting sites can be viewed at the link titled Montgomery County Elections Early Voting Locations Map.
Some precincts and municipalities may have additional propositions on the ballot that are significant to their specific area. All the more reason to get out and vote.
The official election day is Saturday, May 9. The polls will be open from 7 a.m. to 7 p.m. Voters will be required to vote in their precinct. Not all of the usual voting sites will be set up for the election. To avoid the confusion where to vote, try to vote early. The list of Election Day voting sites can be viewed at Election Day Voting Locations. To view the map of the sites go to Election Day Locations Map.
In Montgomery County voter turnout has been dismal to say the least. In the 2014 Primary election, only 17 percent of registered voters cast ballots. In other previous elections voter turnout was less than 10 percent. The proposed road bond may just be the catalyst to eliminate voter apathy.
#GoVote