/

/

Food trucks needed for #FrazierGirls fundraiser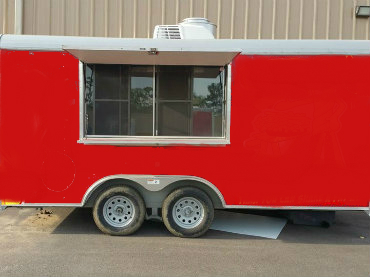 SPLENDORA, Texas - The committee putting together to benefit the Frazier girls, a 2-year old and a 5-week baby, whose parents were killed by a drunk driver May 17, is in need of food truck vendors who would be interested in selling at the #FrazierGirls fundraiser June 13, from 10:00 am-5:00 pm, at Splendora High School Football Stadium located at 23411 FM 2090 (77372).
Splendora community fundraiser in need of food truck vendors.
"It's uncertain how many in the community will be attending the event," said Margie Taylor of Taylorized PR, "but we'd rather have too much food than not enough."
The idea of food trucks was conceived by Taylor when out for a morning run.
"I get clarity when out running," said Taylor. "Food trucks would provide a variety of food service, and it's easier for them to just pull up, instead of having food vendors who have to set up."
Food truck vendors will be asked for a $50 donation that will be donated to the trust fund set up for the Frazier girls, and 15% of what they make. Food truck vendors contact Margie Taylor at 936-828-6881. Chopped brisket sandwich plates will also be available for $10.
Admission to the #FrazierGirls Benefit is $10 for adults and $5 for children under 12. Entertainment will be performed by Brian Sacco, Jody Booth, and Josh Ward, and the event will also feature a silent and live auctions, moonwalks, and a dunking booth. All proceeds will go into a trust fund for the Frazier Girls at the First Bank and Trust (East Texas) of Splendora. Donations can be made directly at the bank to Jill Frazier for the Frazier Girls. Please bring lawn chairs and blankets. All activities will be on the lawn or asphalt rain or shine at the stadium
Contact Karma Parker at 832-318-2607 or email karmalea3@aol.com to donate items for the auctions or to volunteer. Other interested vendors Dawn Jaeger at www.jaegerdawn11@gmail.com.
Mothers Against Drunk Drivers, KSBJ Prayer Station Outreach, Krystas Karing Angels, and Shattered Lives, will be at the event to bring awareness and discourage Drinking and Driving.
Follow this discussion on the Facebook event page at FrazierGirlsBenefit.