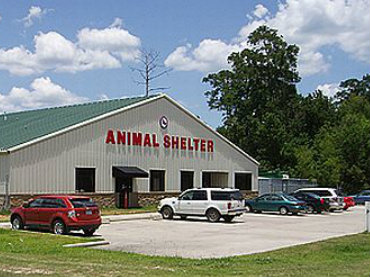 CONROE, Texas - If there ever was a case in support of micro-chipping your pet, the story of Chloe is it. A woman was reunited with her cat Wednesday after it had been missing for eight years.
Linda Barry of Conroe was contacted by a microchip company, and asked if she was missing a cat named Chloe. The woman replied that she did eight years ago.
The grey tabby went missing, and all efforts to relocate her were in vain. Eventually Barry gave up the search.
Chloe was reclaimed at the Montgomery County Animal Shelter Wednesday. Barry said she also has another cat and will get it microchipped immediately.
One in three pets will become lost at some point during their life. The American Humane Association estimates over 10 million dogs and cats are lost or stolen in the U.S. every year. The statistics indicate that missing pets rarely make it home.
A study published in the Journal of the American Veterinary Medical Association, which included 53 animal shelters across the U.S., confirmed the high rate of return of microchipped dogs and cats to their families, and the importance of microchip registration.
Only about 22 percent of lost dogs that entered the animal shelters were reunited with their families. However, the return-to-owner rate for microchipped dogs was over 52 percent (a 238 percent increase).
Less than 2 percent of lost cats that entered the animal shelters were reunited with their families. The return-to-owner rate for microchipped cats was dramatically higher at over 38 percent (more than 2000 percent better).
The story of Chloe attests to the fact that micro-chipping is the most successful method of reclaiming a lost pet. Your pet depends on you to safeguard their future. Without the means to reclaim them and provide a safe and loving home, they may not have a future.