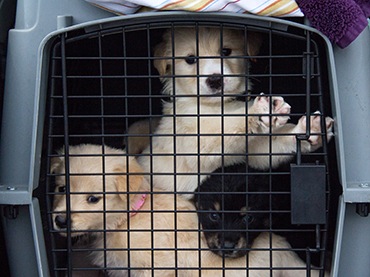 CONROE, Texas - The Tractor Supply Co. store in Conroe, TX will host activities for families and their pets, including pet adoptions, Saturday, Sept. 19, as part of Pet Appreciation Week. Held Sept. 16 - 20, Pet Appreciation Week or P.A.W. is Tractor Supply's annual event to celebrate pet owners and their furry friends.
Celebration Saturday for Pet Appreciation Week Sept 19-20.
"Pet Appreciation Week is one of our favorite and most successful events of the entire year," said John Lewis, manager of the Conroe Tractor Supply store. "More often than not, animals become a member of the family, and there's something really special about helping a family find and care for the perfect pet."
As part of the main event on Saturday, Sept. 19, Tractor Supply will feature pet adoptions, demonstrations on pet nutrition, drawings for $200 worth of gift cards, and giveaways, including a tennis ball and pet food mats while supplies last.
All Pet Appreciation Week events are open to the public - and pets - and will take place at Tractor Supply at 1407 I-45 N in Conroe.
In addition to finding good homes for dogs and cats, Saturday's adoption events will also raise awareness of the importance of spaying and neutering pets and provide information on proper pet care and nutrition.
Several activities will take place during the main event, including 4health Resource Center, Vaccinations and Pet Adoption.
Community partners for this year's Pet Appreciation Week include:
Pet Vet Paws Plus Affordable Vaccinations
Sep 20, 2015
On site at 10:00AM to 11:30 a.m.
Contact the Tractor Supply store at 936-756-3831 for pet adoption details and other planned activities. For more information on Pet Appreciation Week, visit Facebook.com/TractorSupplyCo or TractorSupply.com
#OptToAdopt