/

/

'Chef Showcase' at Carlton Woods to benefit Meals on Wheels Montgomery County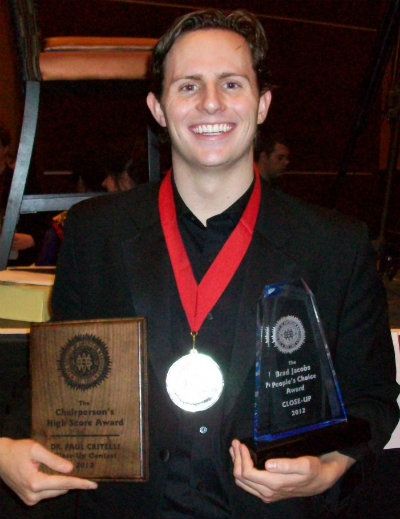 MONTGOMERY COUNTY, Texas – Mark Seavers, president of Seavers Landscape, designs and installs landscapes that have become renowned throughout the Houston area as perfect complements to the interiors of the homes of his clients. His expertise has caught the attention of numerous upscale neighborhoods, and his building clientele base in The Woodlands area prompted him to present a special event featuring the best in culinary skill.
Event co-sponsored by Seavers Landscape will feature The Club's new Executive Chef
"Typical to our metro area, I share a heritage that features both southern Louisiana and Houston. That's why I'm excited to be a part of introducing Chef John Barrios as the new executive chef of The Club at Carlton Woods," said Seavers.
Seavers will serve as co-host of a special Chef Showcase at The Club at Carlton Woods on Saturday, March 5 with cocktails commencing at 6:40 p.m. and dinner stations at 7:30. At the event, guests will sample the "Old New Orleans" culinary creations of Chef Barrios, who most recently helmed The Bleu Whisk in the San Diego area as executive chef and owner. Before that, he served as executive chef for the landmark Argyle dinner club in San Antonio, where he prepared meals for both President Bushes as well as Barack Obama, Bill Clinton and other dignitaries.
The event will benefit Meals on Wheels Montgomery County, which will receive 100 percent of the evening's proceeds. The event will feature music provided by the Marvin Gaspard Jazz Combo, as well as up-close-and-personal illusions by magician Ben Jackson
"The entire evening is designed to highlight the concept of 'gracious entertaining,' which melds well with my company's ability to provide outdoor environments that inspire such entertainment" said Seavers. "Additionally, our guests know they can enjoy themselves while at the same time benefit a worthy cause."
Tickets to the event are $150 per person. Reservations to the event can be made by contacting Sharla Grayson at 832-993-1604.
The experts at Seavers Landscape are available year-round for landscape design. For ideas and inspiration, visit www.seaverslandscape.com.