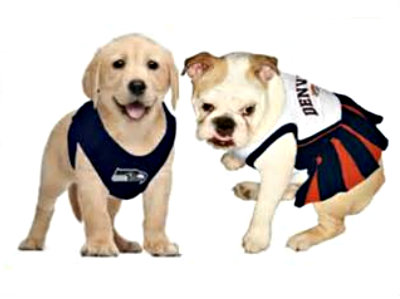 MONTGOMERY COUNTY, Texas - Super Bowl Sunday is a great way to get with family & friends for fun, fellowship, and refreshments. Unfortunately many of the tasty snacks we enjoy are not-so-good for our pets.
A public service announcement from the Humane Society of Montgomery County.
ALCOHOL: Having a frosty one with your friends is quite alright (if you're of legal drinking age, that is). Allowing your pet to partake of the beer is quite another. Consumption of as little as a few ounces of beer or other alcoholic beverages can result in ethanol poisoning in dogs and cats.
BUFFALO WINGS: Not only are the brittle chicken bones dangerous to swallow and could pose and digestive obstruction, the salt content in a single wing could be as much as two times the normal daily intake for a 20 pound dog.
CHOCOLATE - Regardless of form (brownies, chocolate chips, or sweet candy), chocolate is poisonous to your dog and cat. Chocolate poisoning can cause tremors and seizures.
SODAS - There is a lot of bad ingredients in sodas such as sugar and caffeine that is not good for our furry friends. These chemicals can cause heart problems as well as muscle tremors.
GUACAMOLE - Avocados, garlic, onions, and salsa are all ingredients that can be harmful to Fido and Fluffy. Even a small ingestion can cause elevated heart rate, vomiting, diarrhea, and constipation.
SUPPORT HSMC at The Woodlands Waterway Arts Festival
Friday, April 8 thru Sunday, April 10. 2015
Contact Gary Louie at 281-221-0132 or gary.a.louie@gmail.com for more information.
Become a HSMC Member on-line at www.hsmc-tx.org
Like us on Facebook/Humane Society of Montgomery County
Please REPLY to community@hsmc-tx.org to discontinue receipt of HSMC Happenings