/

/

UPDATE: U.S. Supreme Court Justice Scalia's death ruled a heart attack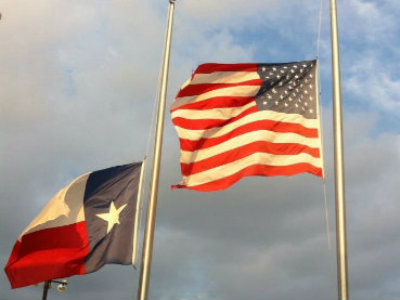 UPDATE:
U.S. Supreme Court Justice Antonin Scalia dies at age 79.
MARFA, Texas -- The Texas death certificate for U.S. Supreme Court Justice Antonin Scalia will list myocardial infraction, a heart attack, as the official cause of death, according to Presidio County Judge Cinderela Guevara.
ORIGINAL ARTICLE:
WASHINGTON, D.C. - U.S. Supreme Court Justice Antonin Scalia, the leading conservative voice on the high court, has died at the age of 79.
Scalia died in his sleep during a visit to Texas. A government official said Scalia went to bed Friday night, telling friends he wasn't feeling well. When he didn't get up for breakfast on Saturday morning, the hunting party left without him. Someone at the ranch went to check on him and found him unresponsive.
Scalia's death in an election year will likely emerge as a dominant theme of an already tempestuous presidential election. Obama said Saturday night that he plans to nominate a replacement, but Senate Majority Leader Mitch McConnell said the nomination should wait until the next president takes the oath of office, while top Democrat Harry Reid called for the seat to be filled "right away." It will be a difficult challenge getting a Democratic president's nominee through a Republican-controlled Senate during an election year.
Congressman Kevin Brady (R-TX), released the following statement on the passing of Supreme Court Justice Antonin Scalia.
"Justice Scalia epitomizes the unapologetic intellectual defender of the Constitution. He will be greatly missed, leaving a gaping hole in conservative thought at the nation's highest court. We, as a nation, pray for his family and thank him for his many years of service on our nation's highest court."
President Ronald Reagan nominated Justice Scalia to the U.S. Supreme Court in 1986. Expect flags to be ordered at half-staff by Executive Order until Justice Scalia is laid to rest, or until which time the order is lifted.