From Cash to Card: American is going cashless at George Bush Intercontinental Airport (IAH)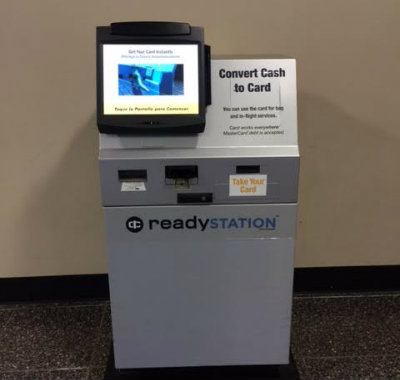 HOUSTON, Texas - Starting the week of March 7, American Airlines will be kicking off their first cashless payment program at American ticket counters to make employees' jobs and customers' experiences easier through the check-in process.
"Handling cash in the airport environment is time consuming," said SAN General Manager Faith Ikeda. "This new program will be beneficial for both employees and customers, as the process for taking cards instead of cash is faster and more efficient."
Customers who prefer to use or only have cash will also have access to new, standalone kiosks in check-in areas where they can exchange cash for Visa or MasterCard debit cards to use at the counters. Cards with leftover balances are valid at retailers, just like standard prepaid debit cards.
"Our team looks forward to welcoming this pilot program to Houston," said IAH General Manager Rob Davis. "Focusing less on the process for dealing with cash transactions enables us to spend more time assisting our customers during check in."
If the pilot is successful, American plans to roll out the cashless program to other U.S. airport ticket counters throughout 2016.