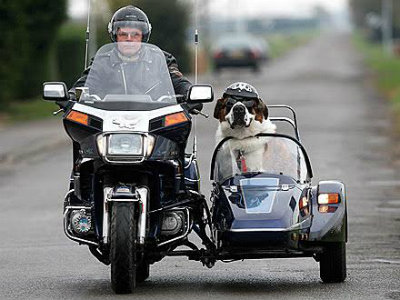 THE WOODLANDS, Texas – Just in time for the change—for the better—in weather, a fun event for a good cause is revving up. Operation Pets Alive!, a Montgomery County-based animal rescue organization, is hosting its Second Annual Rescue Ride benefiting homeless pets on Saturday, April 9. Last year's event raised more than $20,000 to help fund the organization's efforts in connecting at-risk animals to loving homes nationwide.
The event will begin at 10 a.m. at Conroe Executive Airport, located at 10260 Carl Pickering Memorial, with a "Flight for Life," a special flight that transports pets to other parts of the country where adoptable pets are in high demand. Following the flight, interested participants will ride 75 to 100 scenic miles on their motorcycles. The event will conclude with a family-friendly post-ride celebration at 'Papa's on the Lake' in Conroe. The after-party will feature live entertainment, pet adoptions, vendors, silent auctions and more.
Vendor registration is $125 to reserve a booth at the celebration. Donations made by sponsors are tax-deductible. Price per rider includes the registration fee, a t-shirt and barbecue. Interested riders, sponsors and auction/raffle item donors can visit www.oparescueride.com for more information on how to register.
Operation Pets Alive! is a non-profit, all-volunteer organization striving to elevate Montgomery County to a "no-kill" community through innovative programs that raise community awareness, reduce the number of dogs and cats that enter local shelters, and increase the number of dogs and cats that leave shelters alive. The goal of the organization is to make a significant contribution to reduced killing in shelters through treatment of treatable animals, training, adoption, foster and rescue, and to make a significant contribution toward decreasing the number of pets entering shelters through spay and neuter, reclaim, retention and re-homing.
For more information on Operation Pets Alive!, including how to donate or otherwise get involved, visit the Operation Pets Alive website or email info@operationpetsalive.org. For more information on this event, contact Dyan DeGruy at 832-656-7397 or by email at dyan@operationpetsalive.org.