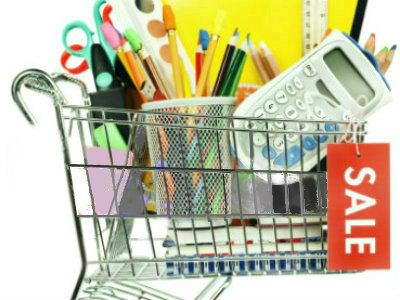 UPDATE:
Only seventeen states still offer the tax-free weekend for back-to-school practices.
Texas is one of the few remaining states that still offers a Back-to-School tax-free holiday weekend, and only sixteen others now do so too. States say they are losing out on revenue, then have to make up for it elsewhere. Taxpayers in Texas are projected to save ninety-two million dollars during the three-day tax exempt weekend.
Officials in Massachusetts decided not to reinstate the state's sales tax holiday this August due to slowing state revenue. The Massachusetts Department of Revenue estimated the state lost about $25.5 million from the holiday in 2015. This lowered the amount of money given to a trust fund for school construction by about $4 million.
As states struggled to maintain government services due to rising health-care costs, the remaining seventeen states, which includes Texas, may follow suit.
ORIGINAL ARTICLE:
TEXAS - Wait for it! For those willing to wait another two weeks to shop for back to school essentials, they can save themselves the tax on those items. The annual back-to-school tax-free holiday has been set for August 5 - 7, so that families can save money on school shopping for the fall semester. Texas Comptroller Glenn Hegar said shoppers can save money on certain items priced under $100, during the tax-free weekend.
"As families all over our state prepare to send their children back to school, we hope folks take advantage of this opportunity to get the supplies they need and save some money in the process," said Hegar. "As the father of three young children, I know how these expenses can add up. This event provides Texas families with some relief from state and local sales taxes."
The state law exempts most clothing, footwear, school supplies and backpacks priced under $100 from sales tax. That adds up to about $8 on every $100 spent during the tax-break weekend. Sales tax must still be paid on some items, such as luggage, computer bags, purses, wallets and watches.
Hegar estimates shoppers will save nearly $92 million in state and local sales taxes during the Texas tax break weekend. This has been an annual event for the past seventeen years, going back to 1999.
See the Comptroller's #TaxFreeWeekend