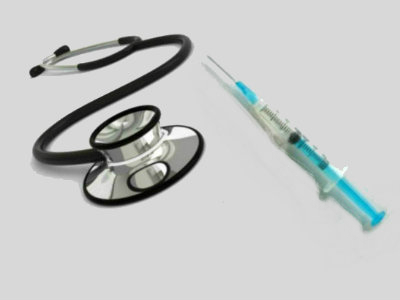 MONTGOMERY COUNTY, Texas - The start of the fall school semester brings up the hotly contested topic whether to vaccinate children with the annual required vaccinations per the state's requirements as listed on Texas Minimum State Vaccine Requirements for Students Grades K-12
An individual's rights weighed against public health concerns.
Currently the vaccination rates in Texas among preschool-aged children rank 48th in nation according to Texas Children's Hospital. In 2003 Texas became one of eighteen states that allow vaccines to be waived based on personal and conscience beliefs. These beliefs stem from a number of reasons.
Imposing requirements on citizens pertaining to their personal bodies is contrary to freedoms protected by the United States Constitution. Multiple bills have been introduced into state legislatures which could affect vaccine exemptions, and citizens feel the bills are in direct violation of their freedom of choice.
(See related article National Vaccine Information Center for more specific information reguarding vaccination requirements.
The National Vaccine Information Center Advocacy Portal (NVICAP) has been established to protect and expand vaccine exemptions. (See NVIC Advocacy Portal)
The recent release of the movie Vaxxed: From Cover-Up to Catastrophe, has added to the concerns of parents who feel insufficient testing has been performed to show that the current vaccination schedule as outlined by the medical profession, is indeed safe without serious medical consequences.
The documentary explores the causal relationship of a specific vaccination combination, the MMR...measles, mumps, and rubella (German measles) vaccine, and the escalating rate of autism.
The film was scheduled to premier at the Tribeca Film Festival April 24, 2016, but was pulled inexplicably a month prior to the festival. The film managed to find its way to the big screen via distribution by Cinema Libre. It has since been showing at a select number of theaters in limited time slots since its premiere April 1 of this year at the Angelika Film Center in New York.
The film alleges a cover up by the Centers for Disease Control and Prevention (CDC) of a purported link between the MMR vaccine and autism as revealed by an inside "whistleblower," scientist Dr. William Thompson.
The rate of autism has in fact, escalated over the last quarter of a century. Compared to a national rate of 1 per 2,000 children prior to the 1980s, to 6 per 1,000 children by the 1990s. More recently it averaged to 9 per 1,000 children, but some areas the rate of autism was a s high as 12 cases per 1,000. It's uncertain how much of the rise is an increase in autism spectrum disorder (ASD) and how much is due to improved awareness and diagnosis of the disorders. Other contributing variables could be…
Environmental issues

Advanced age of pregnant mothers

Genetic changes...although the medical community asses that genetic changes occur far too slowly to explain the recent rise in autism.
Studies suggest that as much as 40% of the rise in autism cases might be explained by broader diagnostic definitions and heightened awareness of the condition, but that leaves 60% of the increase unaccounted for. In the movie VAXXED, Dr. Thompson asserts that the CDC is aware that statistics reveal a correlation between autism and babies receiving the MMR vaccine at 18 months of age. The movie cites numerous cases of healthy infants adversely affected after the vaccine combination was administered, in some cases immediately upon receipt. Federal statistics show that ASD prevalence jumped 60% among boys since 2002, compared with 48% among girls. Thompson also shared with the movie's producers that the number of autistic males of black ethnic origin was so high that it defied explanation and therefore, not segregated statistically by the CDC.
The CDC and medical community have decried the film as an anti-vaccine propaganda film, but the amount of statistical information exposed in the film did have movie filmgoers asking hard questions in a round-table discussion that followed the film's recent showing at the AMC theater in Spring, Texas.
Most in attendance were family members with an autistic child that they feel was adversely affected by the MMR vaccine combination, but there were also curiosity viewers.
"Why does the measles, mumps, and rubella vaccine have to be administered all at once?" asked one attendee, "And why at such an early age as eighteen months?"
"Why has the CDC been reluctant to do a study of vaccinated versus non-vaccinated children to see what the autism number looks like?" asked another.
Another was a quality engineer by trade and stated, "A standard T-test to prove the null hypothesis would dispel any conspiracy rumors. Methinks they protest too much."
This reluctancy to produce accurate data and a valid root cause is just another contributing factor for the anti-vaccine movement. State figures revealed that the number of Texas parents who refused to have their children vaccinated due to "conscientious exemption" rose approximately nine percent last school year, which totals nearly 45,000 Texas children. The recommended list of vaccines for school age children includes the following seven:
MMR - For K - 12th grade

Diphtheria/Tetanus/Pertussis (DTaP) - For K - 12th grade

Hepatitis B - For students aged 11 - 15 years

Chickenpox Varicella - For K - 12th grade

Meningococcal (MCV4) - For 7th - 12th grade

Hepatitis A - K - 7th grade
As children grow to adulthood with their parent's concerns about immunizations, these adult recommended vaccines will be called into question:
Influenza

DTap

Shingles Zoster

Pneumococcal

Meningococcal

MMR

Human papillomavirus (HPV)

Chickenpox Varicella

Hepatitis A

Hepatitis B

Haemophilus influenzae (Hib)
For Seniors age 65 and older:
Influenza (Flu)

Shingles (Herpes Zoster)

Diptheria

Tetanus

Pertussis (Whooping Cough)

Pneumococcal disease (Pneumonia)
The above mentioned lists are additional reasons for concern about over-vaccinating.
Public health officials insist that vaccines are safe, and credit them for bringing infectious diseases like polio and smallpox under control. A fine line exists between safeguarding the public against widespread health issues and overreaching where someone's personal health is concerned. Anti-vaccine groups cite the possible correlation of the MMR vaccine and the rising incidence of autism as justification to question the safety of vaccines, although the medical professionals insist there is strong evidence that the MMR vaccine is not associated with autism.
Those concerned about any mandate removing the vaccination exemptions should write their congressman and voice their concerns. Congressman Kevin Brady of the Texas 8th Congressional District can be reached via the following contact information:
U.S. Congressman Kevin Brady Texas 8th District
In order to make an informed decision, reference the following resources...
Related links:
Parents Requesting Open Vaccine Education
Also visit the Facebook page Bring VAXXED to Houston (Official Page)
Safety of Vaccines Used for Routine Immunization in the United States
Safety of Vaccines Used for Routine Immunization of US Children: A Systematic Review
#VAXXED