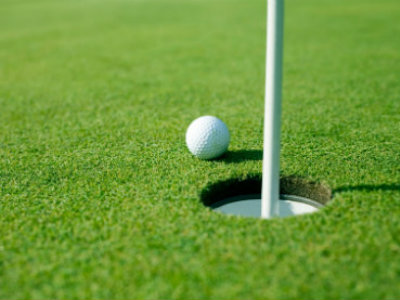 UPDATE:
A great Round 4 but Lewis ends up in 4th place.
Dispelling any fears of contracting the Zika virus, the best women's golfers in the world showcased their skills, doing so in adverse weather conditions and providing some of the most exciting golf for its first appearance at the Olympic games since 1904.
After the third round, Innbee Park of South Korea, a seven-time major winner and the youngest Hall of Fame inductee, shot a five-under 66 on the fourth and final round to finish at 16 under par.
Going into the final round the rest of the field was playing for the silver and bronze, and it was too close to call until the 18th hole.
Stacy Lewis from The Woodlands had a great Round 4, shooting a 66, tying both Haru Nomura of Japan and Hee Young Yang of South Korea, for fourth place; all three shooting 9 under, 275 for the tournament.
Lewis was less than an inch from making the medal podium when a putt on the last hole fell short. The putt would have put her in contention for a 3-way tie for the silver, which Lydia Ko of New Zealand would claim by shaving a stroke and shooting a 69, a 273 after four rounds. This would have created a tie for bronze with Shanshan Feng of China who shot a 68, 274 overall. There was speculation whether two medals would be awarded in the event of a tie, or a playoff round, which eventually proved to be a moot point.
View the putt that was the measure of difference between getting an Olympic medal and 4th place. video
UPDATE:
After the third Round of play, Stacy Lewis from The Woodlands shot a 5 over par, 76, after fighting 27mph sustained winds, often gusting as high as 30mph. The putting game that had served Lewis so well in Round 2, would have shaved strokes, making up for the many drives blown all over the course, but it too, had a bad day.
After three rounds of play Lewis is in a 7-way tie for 8th place with 209. One other American golfer, Gerina Piller, is tied for second place with 204, after shooting 68 in the today's third round. Weather permitting, and a putting game like she had in Round 2, Lewis could end up on the medal podium, and possibly be accompanied by teammate Piller.
ORIGINAL ARTICLE:
RIO DE JANEIRO, Brazil - Meanwhile out on the links in Rio de Janeiro, The Woodlands' own Stacy Lewis finished the second round of golf with a course record 63, at 8 under par. She is just one stroke behind Republic of Korea's Inbee Park who sits at 10 under par through 36 holes.
An amazing round of golf given Round 1 ended yesterday with Lewis in a 7-way tie one under par at 70, and nineteen golfers ahead of her.
"My putter was on fire," said Lewis. "It was fun out there. When you have a day like that with the putter, it's a lot of fun."
Although there are no trees or rough on the course, and water on only four holes, there are 79 bunkers and windy conditions. The women play 6,245 yards as compared with the men's 7,128; relatively short yardages by today's TOUR standards. The shorter course prevents the wind from impacting long drives, and works well for the women's game.
A 2003 graduate of The Woodlands High School, Lewis has overcome greater battles than wind on the golf course. Diagnosed with scoliosis at age 11, Lewis wore a brace for many years. Eventually a spinal fusion was necessary when she was in high school. Lewis played through the disability and the pain, and went on to have an illustrious collegiate career at the University of Arkansas. To date, her accolades include the following:
Amateur Career
2005
Southeastern Conference Tournament
SEC Freshman Golfer of the Year
2006
Women's Western Amateur
2007
NCAA Division I Championship
Golf Digest Amateur of the Year
National Golf Coaches Association's Dinah Shore Trophy
Qualified for U.S. Women's Open
2007 LPGA NW Arkansas Championship (a professional LPGA tournament)
2008
SEC Tournament
SEC Golfer of the Year
SEC Golf Scholar Athlete of the Year
ESPN the Magazine Academic All-America team (2nd time)
NGCA All-America (4th time)
U.S. Curtis Cup team member
Professional Career
2011
Kraft Nabisco Championship (a major)
2012
LPGA Player of the Year award
Won four tournaments
2013
#1 ranked woman golfer (for four weeks)
Won 3 tournaments
Vare Trophy for season's lowest scoring average
Women's British Open (2nd major title)
2014
Second LPGA Player of the Year award & won 3 tournaments
Second consecutive Vare Trophy
2015
Top female earner on the 2015 Golf Digest 50 All-Encompassing Money List
To sum it all up, Lewis has 2 major titles and 11 LPGA Tour wins to her credit, and has been ranked 3rd in the world from 20012 - 2015. The only thing she doesn't have is an Olympic medal, but she's positioned herself to accomplish that feat after just two more rounds of play...36 holes...and hopefully in less than 142 strokes.