/

/

Braintek announces Student Scholarship to recognize talent in Information Technology
Braintek announces Student Scholarship to recognize talent in Information Technology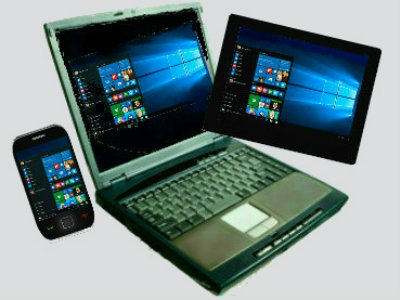 OAK RIDGE NORTH, Texas - Braintek Business Computer Solutions seeks candidates for a Texas student scholarship program that recognizes talent and innovation in the information technology field.
The Braintek Information Technology Scholarship Program will award scholarship funds on an annual basis to a promising student residing in the greater Houston metropolitan area. The program was established to help college undergraduates as they pursue their education and future goals in the field of IT.
"In addition to obtaining a solid education, achieving success in the real world of IT requires an understanding of the profession from the ground up. The scholarship will defray the cost of tuition as well as open the door for hands-on opportunities in the areas of help desk operation, hardware diagnosis and repair, network infrastructure, and more," says Greg Brainerd, Braintek CEO.
The program will award one $3,000 scholarship to an undergraduate student pursuing a degree in an information technology related discipline. The deadline to apply for the 2017 scholarship is December 15, 2016.
A team of experienced, knowledgeable information technology professionals will select the winner from the pool of applicants with a focus on inclusion and diversity and an emphasis on those who have overcome one or more difficult obstacles in order to pursue their IT education and career goals.
"The Braintek Information Technology Scholarship Program gives students the resources to participate in real world learning opportunities and explore creative innovations that they otherwise might not have the ability to investigate. We're excited to meet the first award recipient and those in years to come," Brainerd says.
Founded in 2002, Braintek provides comprehensive networking and computer services. Specializing in small- to medium-sized businesses the experienced team of professionals have extensive knowledge in a broad spectrum of platforms and software. Whether it's full service IT support or simply helpdesk services, Braintek has the practical and technical experience to provide custom, proven solutions that fit with your business culture and budget.
See related link" Lone Star College reaches out to students and staff of ITT Technical Institute