/

/

Statement from Mayor of Conroe on First Case of COVID-19 Preemptively Confirmed in Montgomery County
Statement from Mayor of Conroe on First Case of COVID-19 Preemptively Confirmed in Montgomery County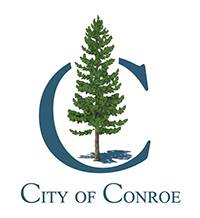 CONROE, TX -- Mayor Toby Powell has been working diligently with Mayor Pro Tem Duke Coon, representative for the City of Conroe on the Montgomery County Public Health District and city staff, as well as the Montgomery County Public Health District, in conjunction with the Montgomery County Office of Emergency Management, to ensure a
comprehensive plan is in place for the citizens of Conroe following the announcement of the county's first presumptive positive case of novel coronavirus (COVID-19).

The patient is being treated at a local hospital and the positive test has been submitted to the Centers for Disease Control (CDC) for final confirmation. The patient is a man in his 40s and is a resident of Montgomery County. MCPHD epidemiologists are investigating other details including travel history. All healthcare providers are following strict
guidelines from the CDC in all interactions with the patient. The patient is under isolation at a local hospital, and the risk to the general public remains low.
Although the risk for the general public in Texas remains low Mayor Powell stated, "There are precautions you can take during this time to ensure our community has limited exposure."
He recommends reviewing the following websites for the latest information.
? CDC www.cdc.gov/coronavirus/2019-ncov
? Texas Department of State Health Services www.dshs.texas.gov/coronavirus
? Montgomery County Public Health District www.mcphd-tx.org
The best way to prevent infection is to take precautions to avoid exposure to this virus,
which are similar to the precautions you take to avoid the flu.
? Wash your hands often with soap and water for at least 20 seconds. If soap and
water are not available, use an alcohol-based hand sanitizer.
? Avoid touching your eyes, nose, and mouth with unwashed hands.
? Avoid close contact with people who are sick.
? Stay home when you are sick.
? Cover your cough or sneeze with a tissue, then throw the tissue in the trash.
? Clean and disinfect frequently touched objects and surfaces.