/

/

Bentwater Volunteer Families contribute to Stock the Shelves for MOWMC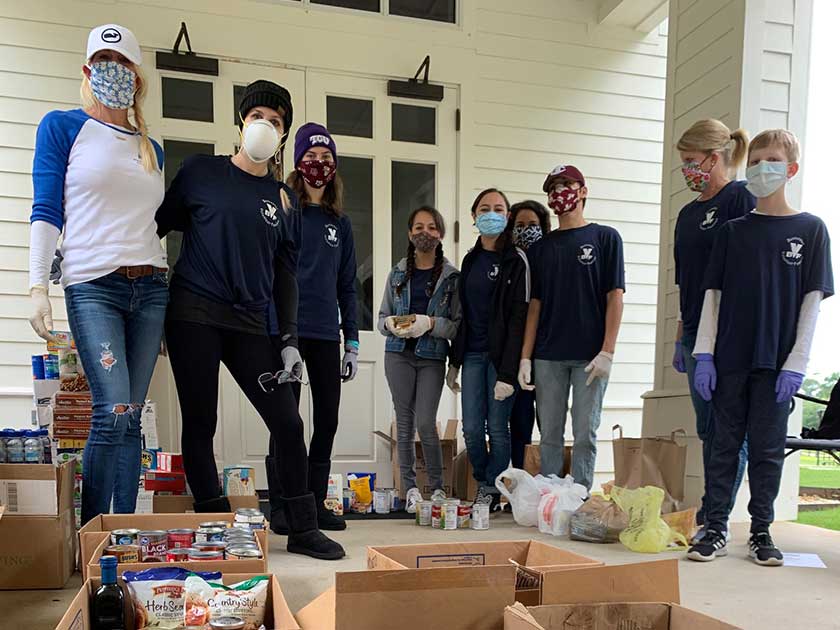 Conroe, TX - Meals on Wheels Montgomery County (MOWMC) wanted to share GOOD NEWS from the community. In times of need citizens of Montgomery County pull together as we have seen during Harvey and now COVID-19. The Bentwater community in Montgomery is one example. Bentwater Volunteer Families (BVF) is a service organization of students and their families dedicated to giving back to the community and have supported MOWMC for many years.
During the pandemic, emergency food items are being provided through a Stock the Shelves program. BVF was motivated to help with this program.
"In 3 hours, we had 3 SUVs completely stuffed with items including, liquid meals of Ensure, peanut butter, canned chicken, tuna, fruits, and vegetables. We also collected over $2800 in donations", said Carrie Hyman, MOWMC Strategic Relations Manager.
"This event was organized on Thursday April 16th when I reached out to BVF for assistance. Tracy Hird and Lacey Stanley worked with me to get the word out to the neighborhood and to get volunteers lined up to help. Volunteer families took shifts and as cars pulled up, the volunteers opened the trunks, pulled out donations, and sorted all the cans. We appreciate Northshore Church allowing MOW the use of their parking lot for donors to drop off items".
Volunteers from BVF came to the Meals on Wheels office to make individual bags for delivery to seniors this week. Other supporters of both BVF and MOWMC are Jeff Bither, with SWBC Mortgage whose Woodlands' office food drive was added to their collections.
Donations are still needed to Stock the Shelves for homebound seniors in our county. To donate to the virtual food drive text STOCKTHESHELVES2020 to 44-321 or visit www.MOWMC.org/Stock-The-Shelves to see how you can participate.
Meals on Wheels Montgomery County's mission is to foster the dignity and independence of homebound seniors by providing home delivered meals, transportation, and caring connections. MOWMC has a waiting list and 112 seniors were added to the list in March. The number of calls for assistance has increased dramatically since the start of COVID 19.