/

/

Firehouse Subs Franchisees Nancy Nixon and Jill Jackson Provide Essential Supplies To Our Community In Need
Firehouse Subs Franchisees Nancy Nixon and Jill Jackson Provide Essential Supplies To Our Community In Need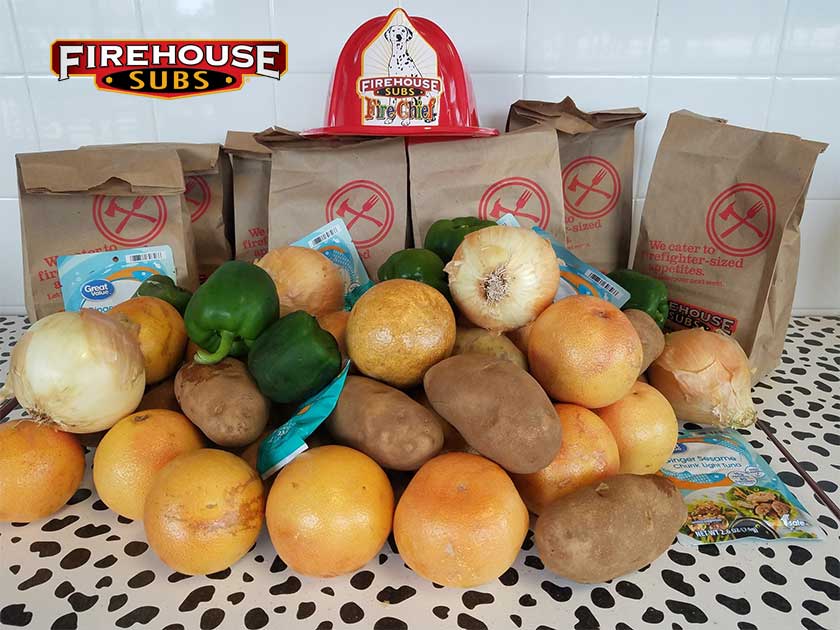 COVID-19 and Tornados in Montgomery County
With the current COVID-19 pandemic as well as the recent tornados in our area, our community has experienced some devastating problems and endured widespread hardships. From damaged homes and lack of food to loss of jobs and loss of life. The people in our community are coming together to help each other through this tough time in hopes of building back a stronger community and helping our neighbors rebuild their lives.

Firehouse Subs steps up to bring hope to our community
Nancy Nixon and Jill Jackson are local Franchisees of Firehouse Subs. From the start of the COVID-19 pandemic, both Nancy and Jill have been bringing together much needed supplies to area families.
They have offered a wide variety of essential supplies including but not limited to groceries, crayons, coloring books, books and small spray bottles of bleach cleaner. These have been offered free of charge for those in need.
When asked about their role in providing these supplies, Nancy Nixon said "We recognize that the need for food in our communities is great during these unprecedented times and we are happy to help how we can. We've had several folks donate groceries, children's books, a 100-count box of toilet paper and cash. This has turned into a community-wide program which will hopefully give everyone the help they need. Helping each other get through hard times is what life is all about."
Every morning, Nixon posts free items for the local community. An example of their offerings can be found on the following page - https://www.facebook.com/groups/huntsvilletx/permalink/605290836726950/
Additional Donations to area first responders
In addition to supplies donated to the general public, Nixon and Jackson also donated various supplies that included gloves, bleach, masks and snacks to area first responders at the following organizations:
Rebuilding Warriors
HEARTS Veterans Museum
Walker County Sheriff's Dept.
Tx DPS
Huntsville Police Dept.
TDC guards
Crabb's Prairie VFD
Huntsville Fire Department
Conroe Police Dept.
Montgomery County Pct 1 Constable
VFW Post 4709
New Waverly Fire Dept.
How to participate in this project
To donate or pick up supplies, people can visit:
Firehouse Subs
Conroe
3021 I-45 North
and
Firehouse Subs
Huntsville
235 I-45 S., Ste A.