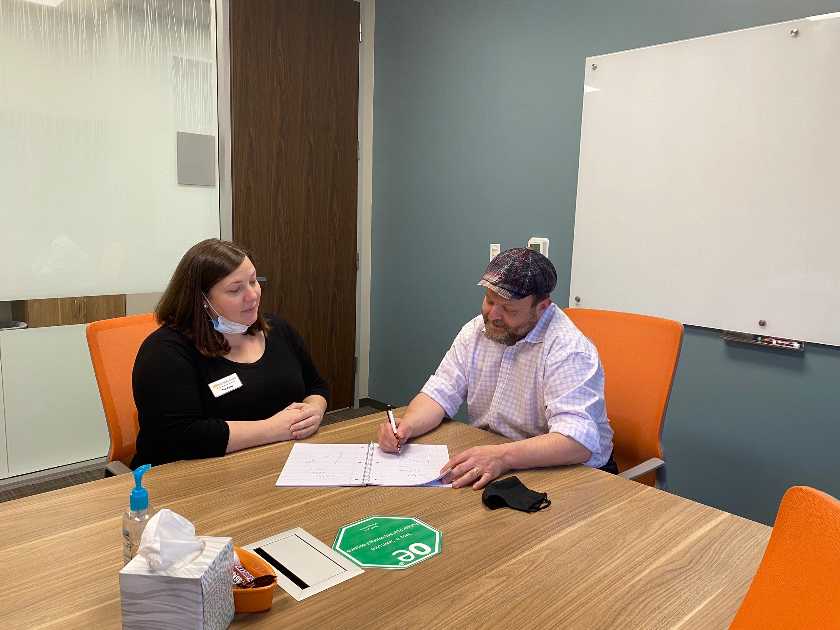 THE WOODLANDS, TX - Triumvir Financial works with small to medium size companies providing full service accounting, bookkeeping, tax preparation throughout the year, and overall business strategy coaching for Growing Businesses. They work with businesses beyond just taxes to implement practices to save money.
David Mosberg, Founder and CEO of Triumvir Financial is our Spotlight Member for November with Office Evolution of The Woodlands.
The focus is on creating systems for awareness and ease of money management, to increase cash flow, and net a larger profit margin. In most cases, by proactive tax planning throughout the year it saves the client funds immediately and pays for the Triumvir Financial service on the front end!

David has hands on experience in the hospitality industry in roles as a professional chef, Director of Operations, and various positions in his 19-year tenure with Club Corp. He specializes in helping his clients grow profits through creating long term efficient systems and consistent communication. His attention to detail is manifested by his sincere passion for small businesses.

Mosberg loved being a chef and would have pursued this as a career but knew his passion for accounting would enable him to have a family with less time away from home. David and his wife have three children and live close by in Woodforest.

"I enjoy deep diving into a business to discover new ways they can increase their earnings and save expenses", said David. "I know the language and challenges service industries face, having many career experiences that are all transferable skills. My developed abilities are an aid to identifying the unique skill-set of my clients to evolve into generational financial legacy benefits".

Triumvir Financial never loses sight of their responsibility to their personal team and the team of those businesses they assist. Every decision will impact businesses. David Mosberg keeps his bandwidth close to maintain integrity and attention to detail.

Since Spring of 2020 and the onset of COVID-19, David has moved his office to Office Evolution of The Woodlands. Distractions including his youngest daughter who wanted "Daddy Time" were tugging on his heart! The convenience of living nearby, the restaurants, and professional office space made it an easy transition.

The pandemic has transitioned his team to find new solutions with different tools to maintain communication within his team and clients. As a result of the lockdown local businesses reached out to Triumvir Financial to interpret the Payroll Protection Program and services were offered without a fee as part of their commitment to the community.

David believes his integrity and faith has escalated his business success and the success of his clients. He donates time to teach the Dave Ramsey "Financial Peace University" at the Ark Church in Conroe and is working towards a certification with SCORE as a volunteer mentor to small businesses. Look for a possible podcast from David educating businesses on effective ways to utilize tools to heighten net income in the future.

Learn more about Triumvir Financial by visiting their website www.triumvirfinancial.com or emailing Info@TriumvirFinancial.com. Contact them personally at (936) 776-4279.

Office Evolution is the contemporary, shared workplace provider now open at 525 Woodland Square Blvd., in Conroe off FM 1488 at Old Conroe Road in the Marcel Town Center. For more information, visit www.officeevolution.com/locations/woodlands or call 936-270-1150.