/

/

Google's New Tool For Helping Get Vaccines To People In Texas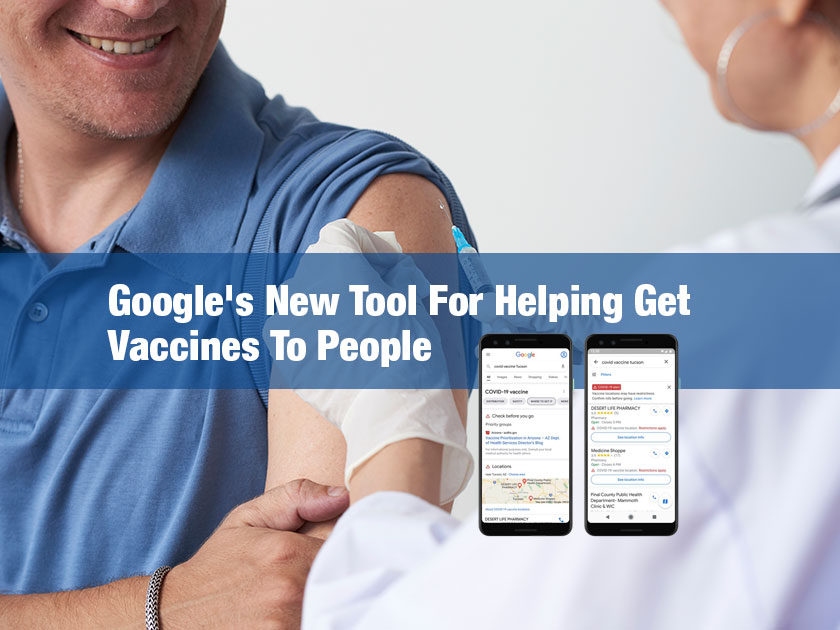 CONROE, TX -- With Covid-19 continuing to rear its ugly head in our country and with vaccines already being made available to the general public, many organizations have pulled together to help make the process of distributing the vaccines more streamlined and effective.
Google has stepped up as one of those participating in this process to help find vaccination locations using its Search and Maps functions. According to their Google blog, 'In the coming weeks, COVID-19 vaccination locations will be available in Google Search and Maps, starting with Arizona, Louisiana, Mississippi, and Texas, with more states and countries to come.' They also stated that they would be opening up Google spaces to serve as vaccination sites as needed. In addition to helping find vaccination locations, Google search will also list appointment details, if the vaccine is limited to certain groups, and if a drive-through is available.
The CEO of Google and Alphabet stated on their website that they are dedicating $150 million to promote vaccine education and equitable access.
Google noted that the term 'vaccines near me' had a 5x higher search rate since the beginning of the year. People are needing information about vaccination locations. Google is trying to make it easier for people to find those locations and with their partnerships that include government agencies, retail pharmacies, and VaccineFinder.org, Google will be able to help in the effort to deliver more vaccines, in a shorter amount of time.
To learn more please review Google's full announcement here.