/

/

Community Assistance Center Celebrates 40th Anniversary to Remember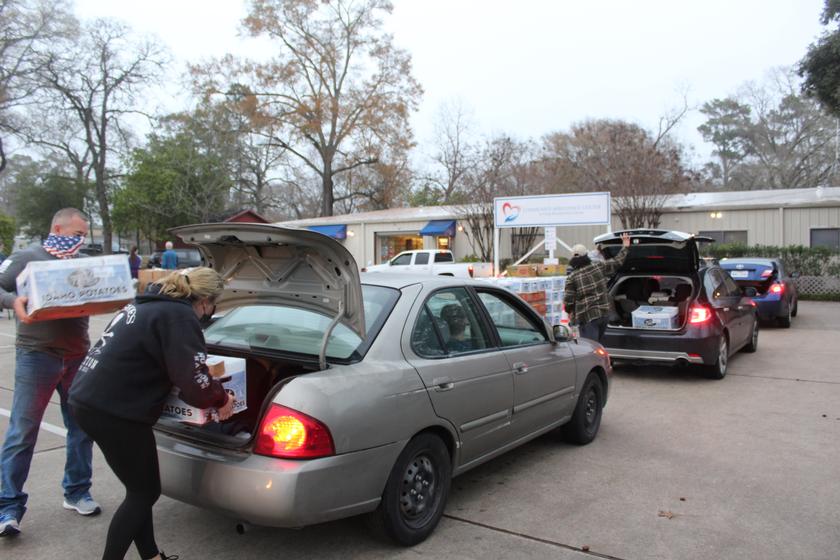 CONROE, TX -- Milestones are a time of celebration and reflection, giving us all an opportunity to observe where we have been, where we are now, and where we want to be in the future. Community Assistance Center (CAC) is proud and immensely grateful to have served residents of Montgomery County for forty years, but this year, like much of 2020, will be quite different from what anyone could have anticipated.
The COVID-19 (Coronavirus) global pandemic has continued to challenge our community in unprecedented ways and has consistently placed undue hardship on individuals and families fighting to make ends meet. As a non-profit, social service agency assisting neighbors across Montgomery County, CAC has been innovative and strategic to respond to the growing need in services at a time when there is a 200% increase in Texans across the state seeking food assistance since the start of the pandemic.
"Celebrating forty years is a wonderful achievement for any agency and we are very proud to have the privilege of serving Montgomery County," said Jennifer Landers, Executive Director of Community Assistance Center. "However, the reality for many of our neighbors, especially now with the continued pressures of COVID-19, is that families right here in our community are making tough decisions to pay rent, or keep the heat on with these colder temperatures, or to put food on the table."
In 2020, Community Assistance Center served 39,347 individuals by assisting with rent and mortgage, food, utility assistance and more. CAC's small but mighty food pantry distributed groceries to over 29,000 county residents during a time when roughly 31% of Texans are food insecure. Additionally, CAC has 1,241 new families right here in Montgomery County who have never utilized assistance services in the past.
Sadly, there is no decrease in demand in sight as the economic impact of COVID-19 is projected to continue at least for several more months. Food pantries like the one at Community Assistance Center receive support through local distribution partners who in turn receive food allotted to them by the states from The Emergency Food Assistance Program (TEFAP). TEFAP is a federal program where funds are used to purchase surplus commodities from U.S. producers and then commodities are distributed to the states to help predominately low-income families and seniors. Between the Families First Coronavirus Response and the CARES Act, Congress appropriated $850M in additional funds for TEFAP purchases nationwide. However, the most recent stimulus package was a 50% decrease in federal funding for TEFAP, meaning local food pantries like the one at CAC are pressed to rely directly on community support fill their shelves.
"What we need right now is a celebration of giving. Giving through donations of food to stock our shelves and giving of your time to volunteer with us," said Landers. "We are here for our neighbors in need, but we cannot do what we do without community support. We continue to provide services for our community and our community is part of the solution."
Community Assistance Center is accepting food donations Monday through Friday and there are volunteer opportunities available on a weekly basis. CAC's priority food needs list will be updated weekly on the organization's website at www.cac-mctx.org as well as on the agency's social media platforms. Additional information regarding services, how to schedule an assistance appointment, food distribution locations, and ways you can get involved can also be found on the organization's website.