/

/

Message from Mayor Jody Czaikoski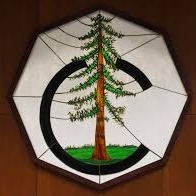 CONROE, TX -- Hello Friends, I wanted to take a minute to touch base with my fellow Conroe-ites. I hope that you have all been seeing the updates that we have been posting on Facebook and on the City website. (www.cityofconroe.org/winter)
It seems there have been two major issues - the first is with the power grid. As you know, the City has nothing to do with supplying power to Conroe. That is Entergy and they are regulated by the State. Entergy has tried to explain what has caused the majority of the power failures. You can read all these statements on their website as well as hear them on the news and radio. I think you will agree with me that some changes need to be made.
The second major issue has been the water. As the freezing temperatures began to hit, the City had some problems with our generators at the water pumping stations. Our Public Works teams were able to get the generators operational and to push water to the areas that needed it. Subsequent to that, we have had low pressure because of water leaks and line breaks. These leaks and breaks cause the pressure to be low in all the areas surrounding them. Please call the City at (936)522-3885 to report any water leaks or line breaks you see. Crews are working through the night to fix these problems.
The Public Works, Fire and Police staff that are our keeping us safe are nothing short of heroes. Please keep them in your prayers and say thanks if you run into one of them. I can't express the depth of my gratitude.
Lastly - please stay home if at all possible. The police and firemen requested that I ask you again. It is so dangerous out there and this rain we've got coming tonight is going to make it worse.
Pray for our City, our workers and our neighbors. This will end and Conroe will shine!
Blessings,
Mayor Jody Czaikoski