/

/

The Woodlands Hills And Bridgeland Summer Sale Heats Up With Battery Backup Giveaway For June Home Purchases
The Woodlands Hills And Bridgeland Summer Sale Heats Up With Battery Backup Giveaway For June Home Purchases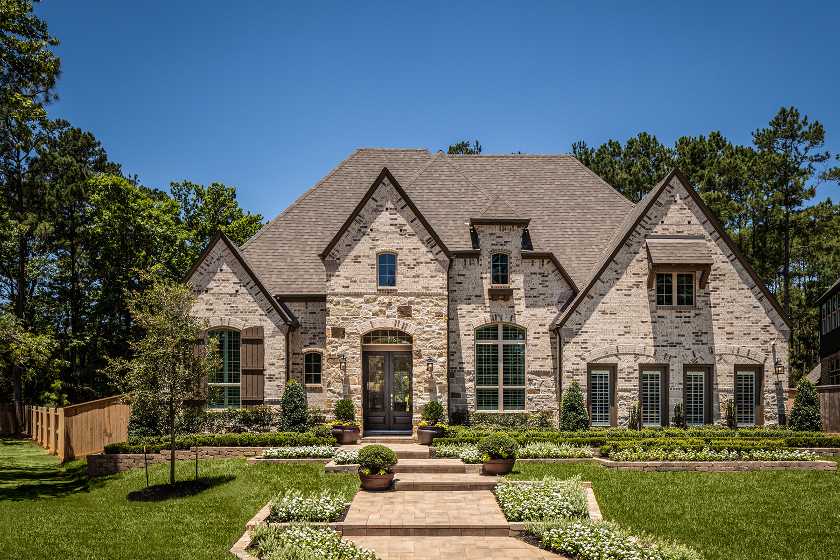 CONROE, TX -- The Howard Hughes Corporation® (NYSE: HHC) is offering an incentive for those purchasing a new home during the month of June in its two Houston area communities – The Woodlands Hills®, one of Houston's newer award-winning master planned communities in Conroe and Willis, located 13 miles north of The Woodlands®, and Bridgeland®, the #1 selling master planned community in Texas.
Those who purchase new homes in The Woodlands Hills or Bridgeland or during the month of June will be eligible to receive a complimentary automatic battery powered generator, the Bronco Power Boost. The retail value of this model of generator is $5,900. Certain restrictions may apply.
The Bronco Power Boost generator is installed next to the home's electrical panel and adds an extra layer of preparedness for the unpredictable Texas weather. The no gas, no cords and no noise generator will keep the refrigerator, Wi-Fi, LED lighting, TV, laptop, cell phones and security systems operating when needed most. It maintains the appearance of a second electrical panel without taking up any additional space and provides power to all the essentials during a power outage.
"Our Battery Backup Home Sale Incentive not only provides families, first-time buyers or those looking to downsize or upgrade their new home with the best residential experience in Texas, but it also provides a thank you to those we welcome to our communities with a state-of-the-art and highly sought-after generator," Heath Melton, Executive Vice President of Master Planned Communities, Residential, for The Howard Hughes Corporation said. "The Bronco Power Boost will come pre-installed in homes for those that take advantage of a great time to buy a new home in The Woodlands Hills or Bridgeland."
Recently recognized as a Quality Planned Development™ by the West Houston Association and North Houston Association, The Woodlands Hills offers an array of new homes by regional and national homebuilders. The Woodlands Hills provides access to nature-inspired amenities and will feature approximately 112 acres of open space. The award-winning 17-acre Founders Park is highlighted with an Activity Center with indoor and outdoor space, state-of-the-art fitness center and events lawn. Founders Park features leisure and fitness pools, a lazy river, sprayground, an innovative playground, dog park and tennis courts.
The Woodlands Hills also showcases nature trails, coupled with dedicated bike lanes on major roadways - the first master planned community in Montgomery County to offer this amenity. With the newly opened Sue Luce's Daisy Park and Rick and Roz Dauzat Peace Park, The Woodlands Hills will eventually be home to 20 neighborhood parks.
The announcement of the Battery Backup Home Sale Incentive comes weeks after an announcement that Bridgeland will add its third of four villages, Prairieland, during a time of low home inventory across the city. Upon completion, Prairieland Village will encompass approximately 7,000 homesites equating to an estimated 26,000 residents on the west side of the Grand Parkway with homes estimated to start in the mid-$200s. Amenities will include a series of lakes designed for recreational activities, a lakefront pavilion, activity complex and village park, canoe and kayak launches, hiking and biking trails, birdwatching locations, catch-and-release fishing, neighborhood parks and playgrounds, and shade pavilions.
Bridgeland has seen tremendous growth in home sales since its inception in 2006, tallying a 45 percent increase in net new home sales in 2021 over 2020. Bridgeland is ideally situated near Grand Parkway, a short distance to Interstate 10 and U.S. 290 with short commutes to the Energy Corridor as well as The Woodlands and less than 30 minutes to George Bush Intercontinental Airport. Bridgeland also is home to some of the highest rated schools in the state by the Texas Education Agency.
For more information on the Bronco Power Boost generators, please visit broncopowerboost.com.
Learn more about The Woodlands Hills, Bridgeland and The Woodlands, developments of The Howard Hughes Corporation®, at , TheWoodlandsHills.com, Bridgeland.com and TheWoodlands.com.